Successful projects by AECOM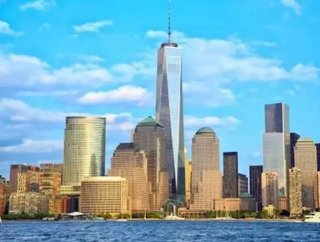 With recent news that AECOM has become Owners Engineer of a Wind Farm within North Queensland, Australia alongside Vestas and Downer Group, we look at s...
With recent news that AECOM has become Owner's Engineer of a Wind Farm within North Queensland, Australia alongside Vestas and Downer Group, we look at some of the successful, iconic projects AECOM have been involved with, providing construction, design and engineering expertise to deliver on key projects.
1. 2016 Rio Olympic and Paralympic Games, Brazil
AECOM was against stiff competition to design the Olympic and Paralympic Games within Brazil for 2016. With a key focus on transportation, infrastructure, public spaces to incorporate the thousands of attendees, it is hoped that facilities will be utilised in future.
Set against 120 hectares, the completed designs will allow for the park to become a new haven upon the games completion, with a long standing vision to increase the number of jobs, homes and appeal to the area, with an emphasis on sport and sustainability.
2. One World Trade Center, America
Winning a multitude of awards, AECOM's Tishman Construction Company was successfully behind the pre-construction and construction management of the One World Trade Centre in New York.
The 1,776ft structure is now the tallest building in the Western Hemisphere and encountered no incidents within the build's construction in a successful collaboration with subcontractors, engineers and architects involved in the project.
3. Crossrail, London
Crossrail is the largest construction project currently undertaken with Europe, at which AECOM are working in a consortium alongside The Nichols Group and CH2M Hill.
The company will deliver key strategic planning and directives involving procurement, management services and project management in the £14.8 billion project, which is set to be completed in 2018.
The project will strengthen London's infrastructure and transportation services amidst a growing population. The links will successfully connect over a million new citizens to the city, at which the trains will have the capacity for over 1,000 passengers. The move will also therefore develop London's economy and create more employment opportunities.
4. Colombo South Container Terminal, Sri Lanka 
AECOM were appointed at Consulting Engineer in a successful collaboration with Aitken Spencer of Sri Lanka and China Merchants of Hong Kong in order to deliver on engineering, design and construction of the Colombo South Container Terminal.
The project contains a 1,200-metre-long container quay, with a focus on constructing deeper berths to allow large ships to enter the area and unload and/or transfer cargo efficiently.  
5. Singapore Sports Hub
AECOM are part of the successful design team which are behind the construction and build of
Asia's first integrated entertainment, leisure and sport destination as part of Singapore's vision 2030.
Incorporating sustainable sources into the design, such as rainwater harvesting, alongside renewable energy sources, the project is in line with Singapore's aim to become a 'city within a garden.'
Designs include a new national stadium, aquatic centre, museum, places to partake in sport and recreational activities, in addition to providing retail and restaurant areas. The designs will also link with the various efficient transport links within the area.
6.Taizhou Bridge, China
The Taizhou Bridge is an iconic build within China, with the tallest central pylon situated within its construction at 200 metres.
The bridge was built to accommodate six lanes and links several cities in order to cater for China's growing population and developing economy.
AECOM was appointed as Design Consultant and runs across the longest river within Asia.
7.Etihad Towers, UAE
Designed by DBI Design, the Etihad Towers is situated within Abu Dhabi, incorporating over 70 floors, with an array of amenities within its construction.
AECOM's design and construction team supported the build's development, at which the Etihad Towers have since been the subject of several awards.
8. Asia Square Tower 1 & 2, Singapore
Situated in the Marina Bay Business and Finance Centre, Asia Square Tower 1& 2 is one of the most energy-efficient commercial builds in the region.
AECOM provided engineering and consultancy services for the two towers, which contain the largest solar panel installation on the roof, sky and roof gardens and open spaces.
The builds have won several awards, such as the U.S. Green Building Council LEED Platinum CS (core & shell) Award in Singapore for Tower 1 and precertification for Tower 2 and the Building Construction Authority (BCA) Green Mark Platinum 2009.
9. Chau Chak Wing Building, Australia
Renowned as one of the most iconic builds within Australia, the Chau Chak Wing Building, situated at the University of Technology, Sydney is unusual with its curved shape which has been claimed to resemble a 'brown paper bag.'
Designed by Architect Frank Gehry, AECOM are responsible for constructing a unique system to ensure the bricks remain in place through a distinct engineering system not previously used anywhere else in the world.
AECOM have also ensured the building is sustainable through the utilisation of a sensory system to ensure the smooth running of the individual air conditioning units for each area.
Follow @ConstructionGL
Read the September 2016 issue of Construction Global magazine