US cities experiencing a hotel construction boom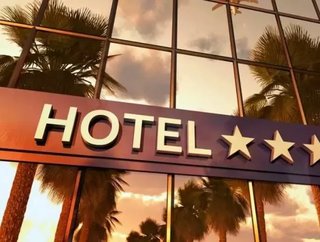 The hotel industry in the United States is seeing rapid demand growth while supply growth remains relatively low.As such, nationwide hotel occupancy lev...
The hotel industry in the United States is seeing rapid demand growth while supply growth remains relatively low.
As such, nationwide hotel occupancy levels are close to all-time highs. In order to meet the rising demand, many hoteliers are expanding their existing hotels or constructing new hotels. This has led to hotel construction booms in many parts of the country.
Here is a look at some U.S. cities that are enjoying a hotel boom.
Overview of Hotel Construction in the U.S.
According to data released by Smith Travel Research (STR), there were 2,925 active hotel construction projects throughout the U.S. at the beginning of 2014, amounting to a total of 357,769 rooms.
This was a 16.4-percent increase from a year earlier. However, it was still a far cry from the 5,801 active projects in 2008.
For most years since the beginning of the recession, the number of active hotel construction projects declined, including a severe 76-percent drop between January, 2011 and January, 2012.
Experts believe that the hotel construction industry will continue to see strong growth until supply catches up with demand.
Besides increasing room capacity, hoteliers in the U.S. are also offering new perks and services to attract more customers, such as loyalty programs, free Wi-Fi, laundry service, borrowing programs and others.
As mentioned in an article entitled "6 Ways to Cook Food from a Hotel Room", Hyatt has a borrowing program called "Hyatt Has It" that allows customers to borrow items such as tea kettles, coffeemakers and blenders.
U.S. Cities Experiencing Hotel Construction Boom
New York City
Strong growth in tourism and business travel boosted hotel occupancy rate in New York City for the fifth straight year in 2014, according to STR. Overall, hotels in the city rented out about 31.6 million rooms between January and November, 2014, up nearly two million from the same period in the previous year. The city added almost 6,000 hotel rooms in 2014 for a total of 112,947 rooms. Examples of large hotel construction projects include the Park Hyatt Hotel, Paper Factory Hotel, Aloft and the Baccarat.
Pittsburgh
Lodging Econometrics data showed that Pittsburgh has one of the fastest-growing hotel construction markets in the U.S. In December, 2014, it had 55 hotel construction projects in the pipeline, with most of the projects taking place in the greater downtown area. Some of the larger hotels that are under construction include Hotel Monaco, Embassy Suites and Drury Inn and Suites.
Miami
Over the last decade, Miami has become an increasingly popular travel destination, as it offers a unique blend of fun, business and favorable investment opportunities. As such, it is attracting hotel brands from all over the world. Many new hotels are expected to open in the near future to accommodate the growing number of visitors, including the Continental South Beach, Metropolitan by COMO, Thompson Miami Beach, Redbury Hotel and Faena Hotel.
Besides the above-mentioned cities, there are many other American cities that are experiencing a hotel boom, including Chicago, Dallas, San Francisco, Oklahoma City and Austin.
John McMalcolm is a freelance writer who writes on a wide range of subjects, from social media marketing to the business world.