Amey JV wins £240mn defence machinery contract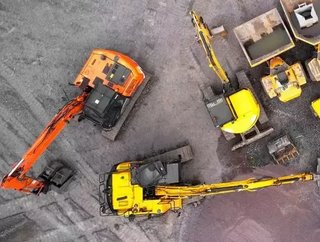 AmeyBriggs has been awarded a contract by the UK's Ministry of Defence (MoD), to look after construction and materials handling machinery...
AmeyBriggs has been awarded a contract by the UK's Ministry of Defence (MoD), to look after construction and materials handling machinery.
The contract is valid for seven years until 2027. The deal is part of a restructure surrounding the Ministry of Defence's plant management and maintenance area. The MoD has called the project Miter, and consolidates three previous contracts with a single supplier.
Ministry of Defence chose AmeyBriggs as the preferred supplier for the project over the next seven years.
The Miter fleet includes a range of machinery including cranes, forklift trucks, excavators and dozers. These meet the department's construction and mechanical handling requirements and capabilities.
The joint venture AmeyBriggs consists of Spanish-owned Amey plc and Briggs Defence, based in the United States.
The previous contracts included CVehicles, Protected Plant and Defence Mechanical Handling Equipment (DMHE). Each of these will become a part of the new consolidated Miter contract, which also covers plant management and maintenance for the Royal Air Force (RAF), Royal Navy and British Army.
The contract involves approximately 4,600 pieces of equipment spanning across 300 locations in fourteen countries. Meanwhile, around 180 employees are set to be transferred into AmeyBriggs.
Amey and Briggs have previously worked within the defence sector, whilst Briggs Defence has the edge with UK armed forces experience dating back more than two decades.
Gary Clements, Managing Director of Briggs Defence, said: "We are delighted that the MoD has recognised the value of the Amey and Briggs Defence proposition, in particular our ability to deliver high levels of service and maintain flexibility in supporting an end-to-end capability. We look forward to maximising our respective expertise and working with top UK equipment manufacturers to provide innovative solutions through a whole force approach that meets the complex needs of our armed forces."
Amey divisional managing director Craig McGilvray said: "Our joint venture with Briggs Defence has an unrivalled breadth of knowledge and experience that makes us uniquely placed to deliver this contract for the MoD, but critically where the operational and training needs of serving personnel are put first."
Major General Simon Hamilton, army director support, said: "I'm particularly enthusiastic about Project Miter. We have taken three previous overlapping mechanisms for provision of Mechanical Handling Equipment, Construction and Protected Plant and melded them into one to achieve efficiencies.
"Moreover, we have designed-in contractual innovation and flexibility by integrating a fleet of military, leased and hired equipment; this means we only pay for what we need when we need it, but can scale-up quickly as necessary; we will also benefit from emerging technologies as they develop. Importantly, MITER embraces a whole force approach, presenting opportunities for enhancing the skills of both regular and reserve personnel."