Opinion: What recruitment options do UK construction companies have post-Brexit?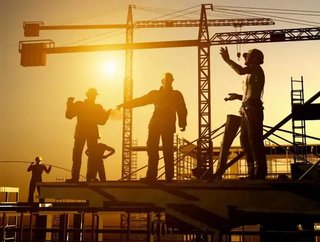 Immigration has largely contributed to the political, social and economic success of the UK's construction industry throughout history. The question i...
Immigration has largely contributed to the political, social and economic success of the UK's construction industry throughout history. The question is, how are construction businesses preparing for an EU skills shortage in the long-term?  
The UK is facing a construction skills crisis. With 8% of the UK's construction workforce from the EU, a post-Brexit climate could see over 176,500 jobs under threat.
Preparing for an EU skills shortage requires thoughtful action now. With Brexit negotiations generating confusion, businesses in construction need to be prepared in order to survive and thrive in the long term.
In this post, Gyproc Tools discusses immigration options in the construction industry for EU citizens post-Brexit, as well as offering actionable tips to encourage industry interest from our 11-million millennial workforce.
Overview of immigration options post-Brexit
Much deliberation has surfaced following Britain's announcement to exit the EU, and what the leave will mean for its immigration policies. The free movement between the UK and EU countries is coming to an end, and little has been mentioned about post-Brexit immigration rules.
An EU preferential labour system?
The key question is whether the government will implement a completely new system that favours immigration access for EU nationals. Whilst this would certainly be a constructive offer to make to maintain a positive relationship with the EU posit-Brexit, the possibility of EU citizens being subject to all current immigration rules applied to non-EU citizens may become a reality. But what would this mean for the UK's construction industry? Either:
Low-skilled jobs in construction will need to be filled by home-grown talent

or a new tailored approach would (finally) allow low-skilled workers from around the world to apply for a Tier 3 visa to work in Britain.
Ultimately, the outcome will depend on whether the government deems the economic damage of not granting EU citizens preferential immigration surpasses any of its benefits. And given that, construction professionals have still yet to be added to the "UK Shortage Occupations List", we are already seeing predictions where a non-EU preferential immigration policy could potentially jeopardize a predicted £500bn pipeline project.
So, worst case – how can your construction business prepare for a Britain with little to no access to low-skilled labour?
Creating an appetite for UK professionals
It's not all doom and gloom. The UK's emerging millennial workforce sums to over 11 million individuals – surely this figure is large enough to discontinue the ever-impending EU skills crisis, right?
A study showed that millennial men in the UK are earning less because of a huge shift into lower-skilled jobs - but could this signify a positive shift in interest as well? Whilst a typical man today will have pocketed £12,500 less by the time he hits 30, studies have shown that millennials aren't driven by money, but rather - job purpose, engagement and satisfaction.
The key is encouraging a positive mindset and understanding that immigration is not a substitute for homegrown talent. Here are a few tips to keep in mind when future planning your construction recruitment process:
Encourage apprenticeships
Even though 20% of construction professionals feel that apprenticeship schemes are not at all effective to address the UK's long term EU skills shortage, it's clear these schemes will only become more relevant as university fees sky rocket.
Apprenticeships present a great opportunity for people looking to gain vital work experience and earn a qualification at the same time. A post-Brexit climate will only see more apprenticeship opportunities open up, so it's important your construction business is positioned at the forefront of this intake of new talent.
Removing industry preconceptions
It's now more important than ever to attract and retain millennial talent. In the past, jobs in construction have traditionally been perceived as male-oriented. The lack of urgency to promote diversity in the industry is ultimately preventing companies from engaging with young talent. It's clear that in order to amp up national interest in the construction industry, both females and males need to be targeted.
Wealth of career opportunities
Millennials rank career advancement opportunities and work-life balance as most important to them at work. Organisations in the construction industry need to provide career development opportunities to help attract talent from a wider range of backgrounds.
Article contributed by Gyproc Tools