Arup: delivering data centre innovation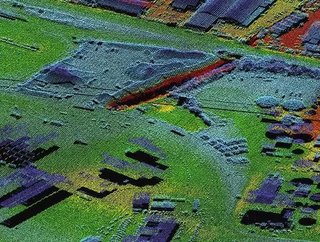 Rachel Atthis and Christopher Tolmie on how the multi-disciplinary firm is shaping the mission critical facilities that will power our data hungry futur...
Rachel Atthis and Christopher Tolmie on how the multi-disciplinary firm is shaping the mission critical facilities that will power our data hungry future
Arup designs highly sustainable data centre facilities that deliver the speed, resilience and security that its clients, industries and individuals rely upon.
The company has been at the forefront of data centre design since the industry began, working collaboratively with clients to offer full engineering, architectural and consultancy services for the entire lifespan of the data centre, from master planning to operations optimisation. 
Working as global partners for many international data centre owners and providers (such as Digital Realty and Equinix), Arup delivers multiple projects for co-location and hyperscale operators.
In a power-hungry industry, Arup works hard to maximise efficiency, optimise ongoing operations and help its clients to reduce the carbon footprint of their businesses with specialist designs that represent the best combination of sustainability and high performance. 
Engineers without borders
Arup boasts a team of 400 specialists, through all disciplines, working across the globe. "We go wherever our clients need us to be," confirms Rachel Atthis, an Associate Director with 25 years' experience as an architect leading teams across the Buildings Engineering Group.
"We enjoy the technical challenges of providing beautiful buildings in the data centre arena for these clients, wherein they are incredibly complex. The critical pathway is through engineering, and the architecture needs to respond to that. It can be anathema to some architects, but at Arup we're able to deliver against programs and timescales, and in countries that may never even have seen a building of this nature before."
"These builds are getting bigger and ever more power-hungry," adds Christopher Tolmie. An electrical engineer by background, and a fellow Associate Director in the Buildings Engineering Group, he leads the MEP team's data centre delivery.
"The sector is evolving so we need to keep up with technology to anticipate the data centres of the future for our clients. As the IT load increases we look at the supporting systems to reduce the impact and make these structures as efficient as possible."
Atthis notes that many people erroneously think all data centres are the same, but far from being "big sheds with strange magic going on inside" she is keen for Arup to meet the varied needs of clients who position themselves in unique ways in the marketplace.
"They are evolving in recognition of the fact that approaches to design and construction will have to change," says Atthis. "There is the real worry that we could struggle to find land in the right locations to build data centres, which is prompting some of our clients to look at alternative solutions."
Some of the most unusual prototypes trialled in recent years include a Microsoft data centre submerged in the sea off the coast of Scotland and a floating 6MW facility from Nautilus Data Technologies aiming to utilise a natural water source to reduce the cost of cooling servers.
Sustainability challenges
Atthis believes there is space in the data centre market for better alignment with the UN's Sustainable Development Bill. "There is a global framework of planning metrics to drive certain sustainable factors around energy consumption but the industry still has a lot to learn about how to best apply these.
We need to find different mechanisms to drive resilience and offer a broader response to humankind."
"We have to ask what we can do to make these buildings more efficient," adds Tolmie. "We're looking at cooling techniques, from direct air to chiller technology, and whether we can remove generators from certain systems to aid carbon reduction." 
On a positive note, Tolmie highlights that power usage effectiveness (PUE) ratings are dropping. "We've gone from difficult PUEs of 1.5 down to 1.2 due to the innovative deployment of technology," he says.
"And you know that deployment is working even harder to achieve very low PUEs in warmer climates; if your data centre is in Denmark 1.2 would be high - it should be 1.1 or even less." Tolmie points out that the caveat here is that global standards differ from country to country with a range of operational requirements.
"We have to manage expectations within that sphere of the data centre design. We're there for the first two years of a project; we're not there for the next 20 years. Sometimes it's about making sure that what the client wants from a building can be efficient but also can be used in a way they know how so that facility is easy to operate."
Tolmie is seeing a move to modular construction approaches on projects across the globe. "We're developing schemes with different clients who want to know what each 5MW chunk will look like. It's modular to the point where you've got the data hall block and the MEP block; that can be a continuous roll out or offer the flexibility to build gradually."
Tolmie adds that continuity is key but different jurisdictions offer unique challenges: "Our clients are always looking to use a variant of their preferred suppliers for each project. It's a key requirement we're going to see more of but the challenge with that is repeatability. You can only go so far because you can't immediately pick up a building that's designed for the UK and drop that design somewhere else in Europe; or indeed Africa."
Atthis adds: "It's a continuous process of refinement where each project takes on the lessons learnt from the previous one."
What does the data centre of the future look like?
On the quest to break new ground Arup is looking at ways of championing reuse to repurpose old buildings and give them a second life.
Last year the company's Digital Fusion project was the joint winner of an ideas competition to find new uses for the grade II listed St Martin's Church in Brighton. Arup (alongside Emil Eve Architects) was picked from 28 diverse responses to the call for creative solutions that would "respect the integrity" of the under-used gothic revival structure, while at the same time "adding new life and economic sustainability".
Exploration with R&D to learn more about the data centre of the future - whether that's shrinkage to the size of the pen in your pocket or pods on a building running off a closed network - is a big part of Arup's vision.
Atthis and Tolmie's team's goals for 2020 will draw on synergies within the business to look at plans to repurpose oil rigs to become data centre facilities
Atthis believes it's important for Arup to challenge conventions in this way as the company strives to be at the forefront of transformation where the future is agile - whether it be on the sea, at the edge or in the cloud.
"I think we're seeing barriers coming down," she says. "Everybody has their own view of the edge and where it is. Whatever that ends up looking like it's going to be closer to you and I. Businesses will need big hubs, but there will increasingly be a move to localise solutions to bring data centre services closer to the end user."