Construction firms must focus on water neutrality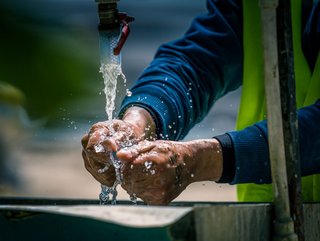 New research from engineering consultancy Patrick Parsons shows the construction industry needs to work harder improving water efficiency
The construction is starting to get to grips with carbon neutrality - but there is another area requiring urgent attention.
New research from engineering consultancy Patrick Parsons, based on research with 100 senior executives of UK construction firms, has highlighted the growing focus on 'water neutrality' of developments, a sustainable design and engineering concept aimed at improving water efficiency, where the total demand for water within a planning area after development has taken place is the same, or less, than before it was built.
Of those questioned, 35% said between 5% and 15% of developments their organisations are involved in are water neutral, 43% said between 15% and 20% are water neutral, and a further 17% said that a fifth to a half of current developments are water neutral.
The research shows the importance of water neutrality is set to increase significantly over the next three years, with 44% expecting between 20% and 50% to be water neutral by 2025.
When asked about the role of sustainable drainage systems when it comes to flood prevention, promoting biodiversity or natural habitats and preventing pollution, 46% said that they expect them to become even more important over the next three years, with just 12% expecting them to decrease in importance.
Andy Johnson, Associate at Patrick Parsons said: "Water neutrality is rising up the sustainability agenda as the construction industry focuses on using scarce natural resources more responsibly and placing even greater importance on protecting natural habitats, and pollution and flood prevention. This will promote the success and longevity of new and existing developments, ensuring they are fit for the future."
He examined the constraints on new developments aiming to gain planning permission in areas where there is a significant water demand problem.
"Providing a volumetric assessment of water demand for a site is not a difficult task, but it is not likely to be sufficient to remove the Natural England objection on a Planning Application," he said. "Discussions need to be had at a high level to determine how best to facilitate water saving within new developments and providing retrofit water saving in existing infrastructure in a sustainable way without introducing a show-stopper to new development."
Patrick Parsons operates from four sites – its HQ in Birmingham, London, Wakefield and Ash Vale - and provides a range of connected engineering services including Structural, Civil and Geo-Environmental consulting engineering services.