4 ways technology is helping build better and safer homes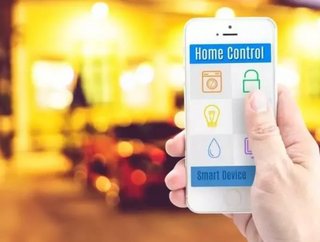 Residential construction practices have changed a lot over the decades and technology has played a huge role. From the construction equipment to the bui...
Residential construction practices have changed a lot over the decades and technology has played a huge role. From the construction equipment to the building techniques, technology is quickly reshaping the construction process. With advanced construction in mind, here are just a few ways technology is helping to build better, safer homes:
Mobile Tech on the Construction Site
Thanks to advancements in mobile technology, residential construction sites are becoming more efficient, which improves the end product: homes.
Not only are smartphones and tablets being used to track labor hours, they're also being used to analyze daily onsite production numbers.
Information like this helps ensure workers are getting the job done while avoiding overworking. When construction workers are overworked, it decreases quality and increases jobsite accidents.
Jobsite foremen are also using mobile applications to track the completion of specific tasks at residential construction sites. Whether it's tracking concrete foundation dry times or keeping an inventory of worksite supplies, mobile apps are improving jobsite efficiency across the country.
Home Inspections
When construction is complete, an inspector must make sure the home passes code and is safe to inhabit. As the following article looks at, there are 3 ways technology makes home inspection more efficient, which is hugely beneficial to homeowners:
1. Home Inspection Software - Mobile home inspection software allows inspectors to check off inspection tasks in real time from a smartphone or tablet. This increases inspection efficiency and decreases errors in the inspection process.
2. Infrared Scanning - Just because a home is new doesn't mean it's problem-free. More and more inspectors are using infrared scanning technology to find moisture, wiring, ventilation, and gas leak issues concealed behind walls. These infrared scanners are invaluable tools during the inspection process.
3. Termite Inspection Technology - Most states require termite inspections during the inspection process. Inspectors are now using acoustic sensors to detect termites in new homes as well as resale properties.
Advancements in Surveying
Before any house is built, the land must first be surveyed to ensure the structure fits within the lot lines. Surveying technology hasn't changed much in the last century until now.
More and more construction companies are using high definition digital survey equipment for both residential and commercial construction sites.
With HD digital survey equipment, contractors can locate lot lines and place structures within the lines more accurately.
This allows architects to base their house plans on the most precise limitations possible. With accuracy like this, architects and contractors can build the most ideal home for the type of lot available.
Smart Home Technology
The smart home trend is spreading across the construction industry and for good reason. Smart homes not only increase quality of life, they also make homes safer and function more efficiently.
From smart thermostats and water heaters to smart security systems, smart homes are quickly becoming the new construction norm. Smart devices are helping reduce energy costs for millions of homeowners.
Likewise, smart security systems are now able to detect carbon monoxide and smoke and notify homeowners even when they're not home.
Thanks to technology, the residential construction industry is truly taking home building to a whole new level.
Adam Groff is a freelance writer and creator of content. He writes on a variety of topics including construction and home improvement.