Building better customer relations one project at a time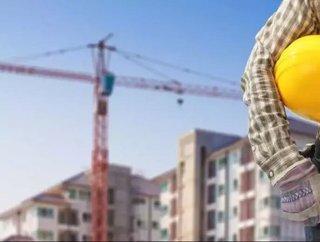 Customer service is an important aspect of just about every industry on the planet and the construction industry is no exception. Both residential and...
Customer service is an important aspect of just about every industry on the planet and the construction industry is no exception.
Both residential and commercial construction companies are doing all they can to make their clients and customers happy.
RELATED TOPIC: Construction sector recruiter first to join Institute of Customer Service
Customer service in construction
With the popularity of online review sites and social media, businesses of all kinds have to make sure their customers are satisfied. One bad review or unhappy customer could result in negative online press, which is never good for business.
That's why construction companies are putting more focus in customer satisfaction initiatives.
In fact, a growing number of construction companies across the globe are putting their customers first by following the five keys to satisfaction: coordination, resolution, empathy, attentiveness, and timeliness.
RELATED TOPIC: Engaging with customers on social media: Top tips for construction companies
By coordinating with customers, resolving issues quickly, empathizing with clients, attending to the customers' needs, and responding to questions in a timely manner, construction companies and independent contractors are improving their customer satisfaction and outreach efforts.
Building relationships
With the right customer service plan in place, construction companies are able to build long lasting relationships with their customers and clients.
There's a lot of competition in the construction world, which is why customer relationships are so important to construction businesses.
The article Thought leader series: How important is customer service in building construction? mentions the importance of customer loyalty.
By keeping an open line of communication with customers and catering to their wants and needs, construction companies can build stronger relationships that pave the way to customer loyalty.
RELATED TOPIC: Kaplan Construction ties professionalism with personality to provide exceptional results to satisfied and loyal clients
Increasing referrals
Customer referrals are a large part of any construction company's success rate, especially when it comes to residential construction.
When contractors and companies make it their goal to provide unparalleled customer service, it encourages current customers to share their experience with others.
Whether it's a homeowner who recommends a construction company to a friend or a commercial client who spreads the word about the great service they received, quality customer service can lead to increased referrals and repeat customers.
RELATED TOPIC: The importance of customer service in construction
Likewise, through referrals and excellent reviews, construction companies can begin to build a great reputation with little to no marketing. A superb reputation is an essential part of running a construction or contracting business.
Great customer service is contagious
No construction company is a one-man army. In fact, contractors and companies alike typically have dozens of workers and sub-contractors working with them.
When construction business owners go out of their way to satisfy customers; the customer service attitude trickles down to other workers as well.
Foreman and head contractors can't be at every job all the time.
RELATED TOPIC: Building to last: 4 reasons why construction firms should embrace sustainability
By encouraging positive customer service attitudes company-wide, construction companies can ensure each customer experiences the same service standards no matter which individuals they are working with.
From general contractors to large-scale commercial construction companies, the construction industry is building a strong customer service foundation.
About the Author: Adam Groff is a freelance writer and creator of content. He writes on a variety of topics including construction and customer satisfaction.
Click here to read the October 2015 edition of Construction Global magazine!