Creative marketing tips for construction companies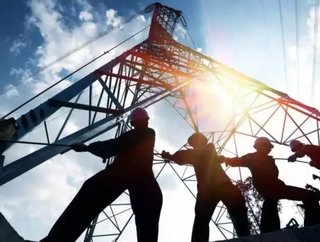 When you work with large clients who are in charge of outsourcing construction work for big projects, you need to find interesting and innovative ways t...
When you work with large clients who are in charge of outsourcing construction work for big projects, you need to find interesting and innovative ways to reach and engage them. Your brand image, values and costs are all very important but you'll need to stand out from the competition before any of that matters. Here are some creative marketing tips to help you do just that.
Content marketing
One of the best ways to get your name out there as an expert in your field is through content marketing. Not only will you be able to reach huge amounts of potential new customers through content on blogs and websites, but you'll be able to show exactly what you know and where your expertise lies.
If you have the means, video content tends to go down well too, even in a B2B environment. This kind of content is very shareable and can help to extend your reach on social media.
Referrals
If you have clients you've worked with in the past, you'll be able to strengthen your relationship with them if you can send business their way. Simply putting them in touch with companies they could work with will make them remember you.
Take some time on a regular basis to make introductions on LinkedIn, send out introductory emails and to point businesses in the direction of new suppliers. If you can get a name for being the company that builds bridges, you'll be more likely to have people repaying the favour down the line.
Hospitality and events
Your relationships with your clients need to be nurtured. If you can look after the decision makers and do something memorable, you're more likely to get repeat business. Hospitality at sporting events is always a good choice and can cost as much or as little as you want it to, but do bear in mind that the experience should be more than they could get from that event if they were to book tickets themselves.
Perhaps hire a private box at a football match, or take your clients for a VIP experience at the races.
If you'd rather be more involved with your clients, invite them on corporate day. A track day is always a good bet as it's an exciting experience they're not likely to get elsewhere. You could have cars branded with your logo, space in a pit garage for a presentation and ample opportunity to network with your guests.
Parties surrounding special events are also a great chance to meet clients and talk in a relaxed environment about future projects.
Set yourself apart from the competition
Look at what others are doing in your industry and try and take it one step further. You might do this by adding a free service to everything you do. You might offer an environmental report to clients to help make their projects greener, or you might simply offer a level of customer service that your competitors just can't provide.
Find a niche
While it can be good to cover a lot of bases, if you can be known for a niche, it's easier to establish your company as the go-to name for that type of construction.
Set aside time for regular brainstorming sessions with key players in your team to establish ways of reaching new customers and developing relationships with your existing client base.
Follow @ConstructionGL on Twitter.