Seven ways to build a construction brand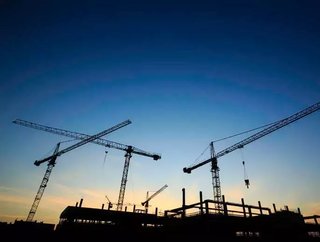 The construction industry is a saturated market, with the value of work carried out in 2016 reaching a record high of £99.2bn. The number of employees...
The construction industry is a saturated market, with the value of work carried out in 2016 reaching a record high of £99.2bn. The number of employees in the industry increased by a massive 55,831, with thousands of construction companies completing projects up and down the country.
As a construction company, it's crucial you win plenty of business. But the question is, how do you do that? Well, it's all in the branding. It's time to differentiate yourself from your competitors, and gain a trusted and authoritative reputation that will make people want to hire you. Read on to find out seven key tips on building your construction brand.
Understand your audience
The first – and most important – step when building a brand, is knowing who your target market is. You can do this by answering the following questions:
What are they looking for in a construction company?

What's their budget?

Where are they based?

What's the scale of their project? Are they homeowners with a small job, or bigger companies with projects like hospitals, shopping centres and housing estates?
From this research, you can create a consumer profile to fully determine their needs. Only once this has been done, can you start to effectively begin the process of building your own brand.
Decide your selling points
What is it you want your brand to be known for? Do you want to be seen as reliable, trustworthy or professional? Brainstorm your ideas and refer to your customer personas to see what they're looking for. These ideas will help to form the foundations of your brand.
See also: 
One thing to avoid is going down the route of being "low cost", as that translates to low margins, and can often lead to customers attempting to knock your prices down further. Instead, opt for "quality": that way, whilst you might not be the cheapest, you can convey to customers that they're getting value for money.
Create an eye-catching logo
An established brand is immediately identified with its logo, so it's important yours is eye-catching, professional, and captures everything you want to say about your construction company.
If your design skills aren't great then don't worry – there's nothing wrong with hiring a professional designer. Whilst it may cost more than doing it in-house, remember that your logo will be splashed across your marketing materials for years to come, so it's important that you like the logo and it conveys everything you want it to.
Remember that your logo will also heavily influence your web design, with regards to colours and fonts.
Be active on social media
Don't doubt the power of social media: at the very least, your company should be on Facebook, Twitter and Instagram.
Make sure you post regularly, so followers keep coming back for more. Post pictures of recently completed projects, link to blog articles (which we'll discuss further), and put the spotlight on your hardest workers, congratulating them on a job well done.
To get your construction brand the exposure it deserves, why not test the waters with paid Facebook advertising? If it's budget you're concerned about, then you can spend as little as $1 a day depending on your objectives – which include Facebook page likes, and clicks to your website.
Facebook advertising can be particularly effective, as it allows you to really drill down into the specifics of who you want to view your ad. Specify age, gender, location, interests and more, so you only pay for your target market to see your branding.
Considering the fact that over half of the UK's population log onto Facebook at least once a month, you have no excuse not to be on social media. Having an active presence means that potential customers will have your brand at the forefront of their mind, which will make them think of you when choosing which construction company to hire.
Add a human element to your brand
Customers like it when brands have personality, as it shows the human side to your company. In the construction industry, your employees really are your biggest assets, as they're the ones with the knowledge and ability to get the job done to a high standard.
Start by adding a "meet the team" section on your website, with pictures and a bio for each of your employees. As mentioned before, feature your staff on your social media channels to congratulate their hard work, or show how you collaborate as a team.
You should also never be afraid to network. Speak to potential clients and suppliers, because you never know what it might lead to in the future. Just make sure your employees are fully clear on your branding and what you embody, so it's clear and consistent to everyone who encounters it.
Be experts in your area
You'll no doubt want your branding to reflect that you're experts in your industry. One way to do this is to start regularly blogging. Conduct keyword research to discover popular search terms, and then write content that answers those questions. Publishing blogs that showcase recently completed projects will also gain your brand credibility, as it shows all the amazing stuff you can do.
By regularly updating your content, you're giving people a reason to return to your website. Having a loyal following who consume your content will soon help to establish your construction brand as authoritative, and experts in the industry.
You can go one step further and reach out to trade publications, asking if they would be interested in you writing an article for their website. It's another way of getting your brand seen and positioning yourself as an expert, whilst gaining an all-important link to your website – which ultimately, can help you to rise positions in the search engines.
Contact past clients
A study revealed that 93% of people's purchasing decisions are impacted by online reviews. With that being the case, you want to not only make sure that people are talking about your brand, but they're saying positive things.
Once a job has been finished, ask happy customers to leave a review – free methods like Google and Facebook work well, and you can also manually upload reviews on your website. You can also pay to use third-party platforms such as TrustPilot.
For particularly large projects, create a case study that you can publish on your website, and show potential customers in the future. Having proof that customers are happy will work wonders for your construction brand.
Don't forget that building a brand isn't something that can be done instantaneously: it takes time. By following these seven tips, you can start to build a construction brand that conveys what you want it to convey, and can help you to bring in new business, keeping you one step ahead of the competition.
By Rob Precious, E-Marketing manager at Gyproc Tools