Exec guide: Everything you need to know about balancing the books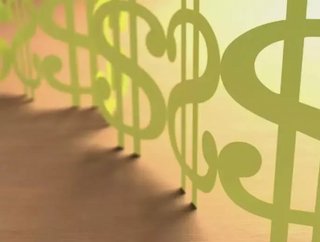 Construction companies and developers everywhere are putting their financial health first when it relates to residential and commercial construction.And...
Construction companies and developers everywhere are putting their financial health first when it relates to residential and commercial construction.
And, knowing when to invest in a project and when not to is all part of the financial portfolio-building game.
Here are just a few ways those in the construction industry are protecting their finances and building a healthy financial portfolio:
Financially Healthy Construction Companies in the U.S.
Although the worldwide recession hit the construction industry particularly hard, contractors and developers of all sizes are on the road to recovery.
Nowhere are construction companies feeling the positive upturn more than in the United States.
Among the examples:
Turner Construction Group - As one of the leading commercial and residential builders in the country, Turner Construction Group takes its finances seriously. In order to keep a healthy financial portfolio, this construction company uses a payment management system that tracks everything from progress claims and billing to lien waiver collection.
Allegheny Construction Group - For the past 30 years, Allegheny Construction Group has prided itself on its financial strength. To ensure it keeps its strong financial portfolio going, this construction company only works with financially sound developers and subcontractors.
Skanska Construction and Development - Skanska has more than 10,000 employees in the United States alone. To keep its finances on track, this construction company has projects in many different areas of the construction industry including industrial, government, and aviation.
Along with the examples above, there are other ways construction companies across the globe can keep their financial portfolios in good health.
Monitor Profit Fade
Not every construction project is the same when it comes to expenditures, which is why it's important for companies to monitor profit fade from one project to the next.
The article "Surviving My Personal Money Crisis" mentions paying close attention to money coming in as well as money going out.
By monitoring profit fade, construction companies and developers can avoid projects where profits drastically decrease during the project's duration.
This kind of proactive monitoring helps construction companies sustain their profits as opposed to taking risks.
Choose Contractors with Financial Backing
Many professionals in the construction industry hire contractors to complete projects. This is especially the case with developers. However, if the contractor doesn't have access to secondary finances, a project could stall and lose the developer or construction company money.
What's worse, if the contractor walks away due to lack of funding, the project may never be completed.
When building a healthy financial portfolio, construction companies and independent developers should choose contractors who have a parent company to back them. This ensures project completion even if the contractor runs into issues.
Consider the Variables
There are a handful of variables that go with each construction project.
These variables can change the profitability of a job and also have a drastic effect on the construction company's financial portfolio.
As a result, construction companies and developers should consider all the variables of each new project.
These include the project location, job type, owner or client background, contract size, and the project estimator involved with the job. All of these variables factor into profit gains.
When building a strong and healthy financial portfolio, those in the construction industry should keep in mind the pointers above.
Adam Groff is a freelance writer and creator of content. He writes on a variety of topics including budgeting and finance.