How to Manage Construction Projects During a Rainy Summer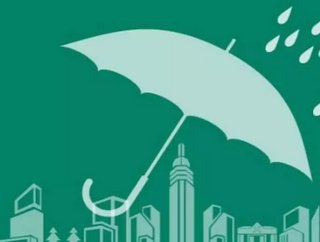 In the wake of the UK's wettest winter on record and experts predicting an increasing number of extreme weather events as a result of global climate...
In the wake of the UK's wettest winter on record and experts predicting an increasing number of extreme weather events as a result of global climate change, construction firms should look very closely at how they manage the risks associated with bad weather. Build the expectation of bad weather into your planning this summer to keep projects moving and profitable.
The weatherman never lies
Recent events have shown the severe impact that extreme weather can have. Heavy snowfall during the 2010/11 winter period in Germany saw construction output in the country decline by a staggering 24 percent. In France, heavy rainfall in February 2012 forced many construction sites to suspend work, delaying the country's economic recovery from recession.
Across Europe the weather has become more extreme, with wind speeds in Sweden predicted to increase by 0.8m/s per month and winter rainfall to rise by 50mm per month over the next century. In the UK, a recent study by BRE (Building Research Establishment) predicted a six percent increase in wind speeds and every site manager knows the effect that crane downtime as a result of wind can have on productivity.
Plan for bad weather
A proactive and well-planned construction project should allow for unforeseen weather conditions and have in place measures on site designed to mitigate the effects, protect worker safety and cut down on wasted materials and manpower. Construction project planning software can help you to build this contingency into your project management.
A specially-tailored construction weather forecasting service such as the one offered by the Met Office, could provide invaluable advanced warning of bad weather to help plan for delays or re-programme work accordingly.
Take protective measures
Rain on sites can create difficult working conditions for operatives, potentially loosening their grip on tools and machinery and creating slippery surfaces, leading to accidents. Site managers might therefore consider installing protective sheeting around scaffolding, which can also mitigate against wind, or temporary roofing structures.
In addition, polythene sheets can be used to cover construction materials to prevent water damage and straw-filled matting and polyurethane foam used to protect materials from the effects of frost and snow in the winter.
Understand your contractual obligations
If you are forced to stop work as a result of bad weather and the project is delayed, you should understand your contractual obligations in such a situation.
According to the solicitor Gullands, bad weather is treated as a 'neutral' event under most building contracts. This means the builder is normally entitled to an extension of time if the delay is likely to prolong the completion of works, but not to payment for any loss or expense suffered as a result of the stoppage.
In general, if a contract overruns, a financial penalty is imposed on the builder. So, when a delay occurs as a result of bad weather it is important to make an application to the contract administrator for an extension of time on the basis that the delay was not caused by you.
To ensure an extension of time is granted, you must give full details of the delay and identify any event considered a 'Relevant Event' as well as estimate any delay to the completion of works beyond the original completion date.
Under the JCT Standard Building Contract 2011 a Relevant Event includes 'exceptionally adverse weather conditions'. However, the term is not defined by the JCT and there is no universally accepted definition of what it means. According to specialist construction and engineering lawyers Hawkswell Kilvington, in practice this is likely to be left at the discretion of the party granting the extension of time. This makes it vital to ensure that any extension of time claim that you submit is comprehensive and will stand up to scrutiny.
Under NEC3 contracts, adverse weather conditions can be classified as a compensation event, potentially resulting in additional time and money for contractors. Details of the types of weather to be measured and the place where measurements are to be taken should be set out in the Contract Data.
The default weather measurements under NEC3 are: Cumulative rainfall; the number of days with rainfall over 5mm; the number of days with minimum air temperature of less than 0°C; the number of days with snow lying on the ground at a pre-agreed time.
Under both contract forms it can become extremely complicated to work out what delay was caused by bad weather, especially if the project is subject to delay for other reasons, such as contractor default. As such, even exceptionally bad weather may not automatically result in an extension of time. And of course delays can be avoided entirely if contractors make every effort to mitigate the effects of bad weather.
Takeaways
To limit the impact of bad weather on your construction project, make sure you do the following: Build a contingency into your project plan to allow for unexpected delays; protect your site from adverse weather conditions to prevent accidents from occurring; understand your legal obligations in the event of bad weather delaying your construction project; use construction project planning software to manage any delays that are caused by bad weather.
Keep your project's budget on track
Keep your construction project's budget stable with accurate estimations. Read Avoid Construction Project Estimations Pitfalls to find out more.