Top Five Tips for Construction Claims Risk Management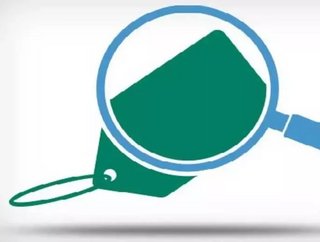 Managing and minimising the risk of claims is central to any construction companys long-term success and profitability. With margins still tight and ban...
Managing and minimising the risk of claims is central to any construction company's long-term success and profitability. With margins still tight and bank funds often depleted after a prolonged industry downturn, the construction sector remains fragile and firms can be badly damaged by claims.
The key to claims risk management is to be prepared for all eventualities. Conduct a risk assessment for all aspects of your construction projects not just the statutory items such as Health and Safety. Ensure that you are maintaining detailed records and that they are accessible to the relevant people. By doing this a great deal of risk can be averted. Not only that, but a company's resources can be protected, along with their finances.
 1. Get it in writing
 Contract negotiations are one of the earliest stages in any construction project, as well as one of the most important. This is where intentions are stated, realities are acknowledged, budgets are formalised and – most importantly – stipulations are inserted for specific eventualities. Unless a standard JCT/NEC contract is being used, contracts should be unambiguously worded to avoid rival lawyers finding loopholes in the event of litigation. Equally, common sense should also prevail, which is why it's a bad idea to over-promise at the tendering stage. Contract formation usually exposes any over-optimism in a bidder's approach.
 2. Fail to prepare…
 It's a cliché, but a relevant one. Failure to prepare for potential issues or scenarios can effectively store up problems for a later date. For instance, it's a boring job but if checks aren't made that the correct version of drawings and specs are being used by all parties then a claim or an element of rework is likely to be on the cards. An appropriate risk assessment would highlight the correct procedure for this mundane but vital task and the project would get off on the right foot. 
A detailed plan of action should be drawn up, followed in sequence and fully recorded at every stage. This can take many forms, from the all-important site diary to notes on any client communication - no matter how informal or brief. That way, a stout defence can be mounted against any future claims, with detailed evidence to show that the agreed processes were adhered to at all times.
 3. Variations and retentions
Variation requests are almost inevitable during construction projects and it's impossible to predict every issue that may arise. Managing variations is an artform rather than a science, but the key to handling them effectively is to manage the flow of paperwork and ensure that key people don't have to drop what they're doing in order to respond effectively. Losing these personnel for periods of time while they play catch-up can be as much of a drain on a company's resources as a financial write-down. It's far better to equip employees with the tools and procedures that allow them to resolve potential issues, efficiently and effectively.
Retentions are another cause of strife and redirected energies. Even a five per cent retention value can be significant in a seven or eight-figure contract, so if the client tries to withhold final payment, it's important to robustly pursue this with the correct and pertinent information to hand. Again, comprehensive paper trails are crucial if there is any disagreement about a job's completion or quality.
4. Call in the experts
Any contractor should know their way around a standard form contract, but because construction contracts are sometimes open to interpretation it is advisable to seek experienced counsel in this area and also when dealing with highly specialised areas like insurance. Issues like health and safety are too important - and potentially litigious - to be managed by inexperienced staff. That's particularly true given the penalties (including prison sentences) that can occur following a major incident, particularly if on-site personnel hadn't been provided with appropriate training and PPE.
5. On the record
Effective record keeping is the bedrock upon which all the above problems can be managed, diminished and resolved. However, this involves more than producing a daily diary of events, or communicating with suppliers by email. It involves combining disparate elements like photography, site reports, accounting and third-party correspondence into a single cohesive system. It should be undertaken at every stage of a project's lifespan and be universally accessible.
The type of records required can encompass almost anything. Because of this, many companies struggle to maintain comprehensive records. Individual employees often have their own data silos, which are not part of any centralised information system. It isn't good enough for staff members to tap their foreheads and say "it's all in here", or to put their trust in offline databases on easily lost or damaged computers without backup copies. A full record of events should be exactly that, with no exceptions for lost paperwork or computer viruses.
This is where the right construction management software can be beneficial, providing for comprehensive record keeping and note-taking. As well as offering real-time updates on costs and overspends, effective software will enable everyone to see the same information, with a consistent, joined-up timeline offering an unambiguous record of events. Best of all, information can easily be retained long after a project is concluded – six years is the minimum period that records should be kept.
Minimise Further Risk
Learn how to keep the finances of your construction project secure by reading 'Avoid the Construction Project Estimation Pitfalls'.