How to streamline your finances post-merger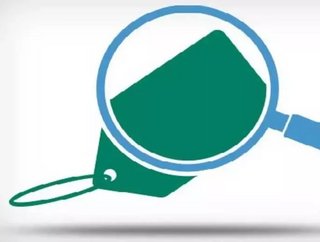 On paper, merging two companies can seem like an ideal platform for profitable growth going forward. From economies of scale to the elimination of dupli...
On paper, merging two companies can seem like an ideal platform for profitable growth going forward. From economies of scale to the elimination of duplicate departments, mergers and acquisitions represent a great opportunity to maximise efficiency and capitalise on two complementary asset bases. The construction sector has seen many such deals in recent years, with industry giants like Taylor Wimpey reaping the rewards of amalgamation.
However, the path to an effective merger is fraught with risk in any industry. Daimler Benz incurred a $30 billion loss when it bought (and subsequently sold) Chrysler. While AOL Time Warner's disastrous $186 billion tie-up is the stuff of legends. A number of key studies have concluded that the majority of M&As fail to meet their stated objectives and the reasons can often be as simple as culture clashes or unwieldy finances.
This latter aspect is comparatively easy to oversee, which makes it all the more surprising that more companies don't prioritise economic synergy when conducting due diligence. These are some of the key things to look for when mapping out a merged construction company's financial future:
Delete the duplicates
There's simply no need to have two financial directors and two heads of accounts any more along with other duplicated roles in the newly merged finance function. If each company had ten financial personnel prior to merging, it is quite likely that something nearer to twelve would be a more sensible number for the combined outfit than the original twenty.
Apply best policy everywhere
A common catalyst for a merger or acquisition is that one company is outperforming the other. Effective business processes should be carried over wherever possible to the new partner and any successful economic approaches should also be shared – even if they belong to the weaker company. A classic example of this is the implementation of one organisation's construction finance software across the whole of the newly formed enterprise.
One system for all. Providing consistent information to management is key to the successful control of a new merged enterprise. This can only be achieved through the use of a common system. Work with your IT partner to plan a rapid migration to a single platform to gain this benefit as soon as possible.
Join the dots
Chains of command often get broken during a merger or takeover, so it's imperative to ensure people know who they answer to at all times. Workflow doesn't stop during a merger and there will always be purchasing decisions to make and invoices to be settled. Before the acquisition gets underway, clearly defined channels of communication should be identified to ensure that everything runs smoothly during any transitional period. Communication is key, after all.
Act without delay
Following a well-defined timetable is one of the most crucial aspects of any successful integration. Problems need to be identified as quickly as possible and there's no point trying to hide or sugar-coat the true status of a post-merger company. Even if additional resources are required to keep the original timetable on-schedule, it's worth the short-term investment to prevent disruption or delays from damaging the new firm's efficiency and effectiveness.
Be resourceful
Lack of resources is a recurring complaint among senior managers, but new arrivals from a partner organisation may render this argument void. Make sure this additional resource is managed effectively to maximise this opportunity. Effective construction finance software is invaluable in identifying areas of inefficiency or duplication and projecting potential savings.
Achieve greater efficiency
Maintain cash flow in your construction company with this Cash Flow Efficiency Flowchart that has some top tips to keep your company afloat.