Innovations in residential property development, 2015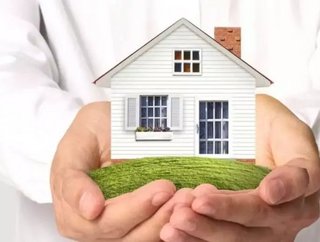 A well-built home is a safe home and homebuilders all across the country are making sure they're manufacturing homes that can stand up to all kinds...
A well-built home is a safe home and homebuilders all across the country are making sure they're manufacturing homes that can stand up to all kinds of weather.
From improved building products to stronger structural designs, residential homes are getting better every day.
Here are just a few ways manufacturers are making homes stronger and virtually weatherproof:
Modular Home Renaissance
Although onsite construction is still the main building technique for residential homes, the modular renaissance is quickly taking over.
Modular homes, also known as prefabricated homes, are built in sections, or modules, offsite and delivered to the building location where they are assembled.
This type of construction creates a home that's stronger and built to exact specifications regardless of the conditions of the construction site.
Homebuilders are adopting the modular method because it allows for more quality control, which results in a safer structure for homebuyers.
Lighter Composite Building Materials
Heavier doesn't always translate to stronger, especially when it comes to the building materials used in a home. Manufacturers are beginning to replace heavy construction lumber like pine with composite woods that are lighter, stronger, and more rigid.
In addition to strength, composite woods are more weather and termite resistant.
This lengthens the life of a home and makes it safer by eliminating the fear of wood-crippling termite infestations.
Rain, Rain Go Away
One of the biggest threats to any home is moisture.
Rain and snow that makes contact with a home's siding and eaves slowly damages the wood and weakens the home's outer structure. This can lead to internal water damage in the framing and foundation over time.
Fortunately, homebuilders are using gutter guard systems to redirect wet weather away from homes. Gutter guards use helmet systems that collect shedding water without collecting gutter-clogging leaves and debris.
As the following article asks, "Gutters and gutter guards: how much can you save?" well, not only will homeowners and renters save on yearly maintenance costs, but water damage repair costs too.
Wind-Resistant Features
Wind is another threat to residential structures, which is why manufacturers are adding a number of wind-resistant safety features to new homes.
Whether one lives in a hurricane zone or not; important to have wind resistant features in the home in the event of a hurricane, tornado or other high-wind events.
From galvanized hurricane clips for one's roof trusses to all-thread rods that tie a roof to the foundation, wind-ready homes are much safer than standard residential structures.
Many wind-resistant features are now mandatory depending on where one lives, but homeowners and renters can also have these features added on at any time - even if the home isn't new construction.
Roofing Improvements
A home's first line of defense from the elements is its roof, which is why homebuilders are putting so much effort into building solid roofs.
Roofing materials have come a long way since tin and now include 30-year fiberglass architectural shingles and 50-year weatherproof aluminum shingles.
From stronger building materials to roofs with longer life spans, the manufacturing improvements above make homes a safer, more durable place to live.
Adam Groff is a freelance writer and creator of content. He writes on a variety of topics including home improvement and construction.