Interview: Newtecnic on innovation in MEP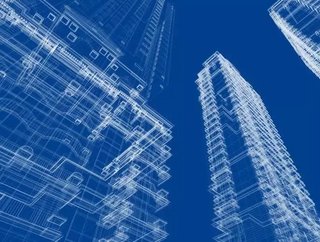 Newtecnic works with integrated strategies so the MEP engineering on a construction project is environmentally controlled by mechanical or natural means...
Newtecnic works with integrated strategies so the MEP engineering on a construction project is environmentally controlled by mechanical or natural means. It's achieved by linking it to the structural and envelope design strategies so, rather than having a loose fit between the different parts of the design, Newtecnic can seek an integrated fit.
For example, a heavy concrete structure can benefit from the thermal capacity of sufficiently exposed material, in walls and floor finishes, allowing Newtecnic to innovate and generate the environmental MEP design from the loads imposed upon it, rather than choosing an economic system and getting it to work.
"We like to work with the building physics to be able to respond to the nature of the structure and the envelope," explains Newtecnic CEO Andrew Watts. "If we have a quick response façade system – one that heats up and cools down speedily – that suggests a very different way of handling the MEP to a heavy concrete-based façade system, particularly where you have interior spaces with exposed concrete finishes. The heating/cooling loads and ventilation strategy, which we try and encourage clients to make as naturally ventilated as possible, those are the drivers."
Watts identifies air movement around a building and through its spaces as of primary importance in zoning a building and providing the right mechanical and electrical services to those parts of the building that need it. "HVAC is the core of the environmental design and primary tool we work with, while the supply of electricity, water, soil and waste etc. are secondary and user driven," he adds.
Click here to read the June edition of Construction Global magazine
So, what innovations does Newtecnic favour to achieve optimum results? "For large spaces we're big fans of VAV (variable air volume) but the industry still prefers variations on the CAV (constant air volume) system," says Watts. "We believe varying the air volume in a building is technically more efficient. It's currently more expensive, but we encourage clients to use a superior approach and find ways of making it cost effective. The capital cost, and in use costs, tend to win but we urge clients to work with manufacturers to make the more technically advanced systems competitive for design and installation."
Newtecnic collaborates with the building physics software house Console to improve its CFE capability and deployment. Watts notes HVAC equipment is relatively generic, and it's the building physics and energy consumption he is keen to focus on. The company is planning to work more closely with HVAC manufacturers during the tender stage to gain greater cost insights while aiming to create more bespoke solutions with 3D models.
"For us the primary output of MEP design, apart from thermal analysis, is 3D models that show how the whole design fits together," maintains Watts. "We're doing this as a primary design resolution tool in order to reduce duct runs to a minimum as we prefer to get air flowing through a building rather than squirt air locally. The large air displacement method is the way we prefer to work making the MEP installation as efficient as possible."
Watts notes that over the past 15 years the industry has been moving towards natural ventilation and encouraging ways of circulating air where you need it: "It's an important trend in contemporary design and one that needs to be developed to move away from the inherent disadvantages of simply opening a window for a gust of air; and complicated and expensive double-skinned facades where the air is blocked by an outer screen and then introduced locally into a cavity between the outer and inner skins. We would rather be working with thinner configurations reducing energy consumption and promoting a more environmental approach than we've seen utilised on the likes of university campuses. Let's face it, working in a 1980s-built sealed box that's mechanically ventilated is not an enjoyable experience."
Allied to this, Watts cites an increasing preference with envelope designs for shaded façades that don't allow high levels of daylight for their own sake, enabling energy consumption to be significantly reduced. "In hotter countries there's been increasing acceptance of these designs with less glass allowing for increased energy efficiency in the way they are mechanically ventilated and in the services of electrical lighting etc."
Meanwhile, he identifies a challenge in more temperate climates: "Designers are still very keen on glazed facades which provide an idea of transparency as a design principle. Heavy use of this approach makes a building energy inefficient and difficult to improve upon. The love affair with glazing is still a concern for us (with office campuses etc) so we would encourage more opacity in design rather than relying on a view into a space via a flat glass façade.
"Some architects are looking at modelled, curved concrete and much more opaque wall façades along with the ability of materials like concrete to be exposed internally, which allows for the thermal mass to benefit from night time ventilation keeping the building cooler in the summer months. It's a challenge for designers who are often less engaged with the technical aspects and the move towards energy efficiency."
Newtecnic has put its MEP principles to the test on high profile mission critical projects such as Riyadh's King Abdullah Financial District Metro Station, designed by the late Zaha Hadid. "The primary achievement is energy consumption close to that of a temperate climate," explains Watts. "For a large railway station, the amount of glazing, incidental daylight and solar incident has been reduced through the detailed design of the building. We've provided shading over glazed openings so there's an adequate level of daylight, but we have drastically reduced solar load therefore the cooling load has been reduced significantly. The geometry of the building encourages that shrink wrap of spaces. The way the façade controls that heat and light is critical to the building's success."
Elsewhere, Newtecnic is working on a new office tower under construction in the Middle East, employing large areas of opaque concrete façades. "We only allow light in where it's needed," reveals Watts. "The glazed facades feature a thin double skin build up where we have a 300mm gap and the HVAC passes through the façade up into the ceiling void. Where this has been used on some high-profile projects in continental Europe, we're using it as a regular economic solution for the Middle East so we can offer the benefits of opaque façades and passing air through the glazed façades.
"Unlike those European projects we're not using this approach as a way of controlling a huge expanse of glass, we're implementing this where we have vertical glass blades and thin glass panels as continuous thin strips of glazing. It allows us to control the energy consumption through the façade by passing cool and warmed air through the void within the double skin façade, where we have blinds that can be raised and lowered. We're doing this to reduce energy consumption rather than as a way of countering the effect of a large-scale glass façade in an all glass building where that kind of tech would typically be deployed. We do this to create an energy consumption comparable to that of a temperate climate in what is quite an extreme one."
All of its projects, including the likes of the Grand Theatre of Rabat have a strong environmental component. The KCTV Tower in Instanbul has large areas of opaque façades balanced by expansive areas of narrow band glazing to give a dramatic view out whilst keeping the building thermally insulated.
Elsewhere in Instabul, Newtecnic is working on the IKM City Museum (currently under construction with Salon Architects) reveals Watts: "It has large opaque façades where we were able to create small windows across it that avoid the oppressive nature of a large blank concrete façade, which as projects from the 70s and 80s showed can have an alienating effect on the urban landscapes around them. Cassette panels on the outside still have thermal insulation benefits with small windows inserted into them, and then a solar shading on the outside of that which is also a rain screen to protect the waterproof membrane behind it. It's a folded geometry building that creates quite a sparkling effect due to its façades which create a sense of transparency, as you're invited to look at and through the building along with a thin band of glazing that goes right around the ground floor of the building. One area that is much more protected environmentally is in the courtyard, which is full-height glazed and again has metal screens on the inside it to protect against the heating effects of the sun."
Conscious of the need to further develop its MEP offering, Newtecnic is concentrating on plug-ins for air handling around buildings on generic software to show the modelling of air and energy movement which can then be shared as freeware with manufacturers. Watts believes sharing knowledge is critical for the adoption of energy efficient HVAC systems and confirms this plug-in will work with standard energy-based software used by manufacturers. "We like to be proactive in what we do and want to be able to demonstrate a solution in a fairly interactive way. We want the industry to move forward and the best way to do that is to do it yourself. The construction industry offers that benefit – it's still quite open to fundamental development that's perhaps not always the case in other engineering-based industries."
He concludes: "We want to narrow down the options to the best available – it's what we did with façade design and we're taking the same approach with MEP. In structures you can combine different functions into a single component but MEP design is quite fragmented and with currently few opportunities for integration of electricity, water etc., the reduction of components is key to success as we aim to further imitate the benefits of the natural environment inside the building."