Keep your cool: How to avoid a project management communication breakdown on site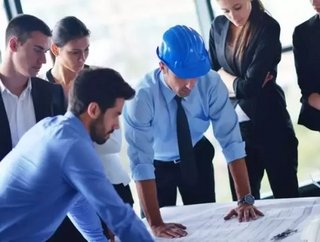 When a company communicates effectively internally, it is far more likely to provide effective and unified communications to external organisations.It w...
When a company communicates effectively internally, it is far more likely to provide effective and unified communications to external organisations.
It was the American business writer Thomas J. Peters who famously said that "communication is everyone's panacea for everything". When it comes to maximising efficiency across the construction sector, effective communication really is the cure for a thousand ailments.
Even though the UKs economy is now growing faster than any other G7 nation, it will take a while to recover from the past five years of challenging market conditions.
The recession may have been painful for many construction companies, but it has engendered a focus on efficiency that applies to far more than just cost and financial management.
There are numerous ways in which effective communications can help to identify and resolve problems on projects earlier and even squeeze extra profits from each project.
Don't waste resources
Imagine a company simultaneously undertaking two construction projects. Both developments require the use of plant for piling, which has been hired at considerable expense. The plant, however, is lying idle at site A due to last week's discovery of unrecorded underground pipes. Progress has also ground to a halt over at site B, because nothing can be done until the piling rig arrives on-site.
In this scenario, it's easy to see how a lack of internal communication has led to a waste of resource that will inevitably drive up overall project costs.
If everyone in the company knew what their colleagues were doing, resources could be deployed to optimise utilisation. Many companies are guilty of similarly ineffective resource management. Often without even realising it.
It comes from within
Construction companies often fail to communicate with their clients, supply chain partners and external organisations, such as engineers, effectively. From slow response times through to senior managers not passing on appropriate information, communication breakdowns with third parties can occur with depressing regularity. Internal communications also continue to be a problem for many construction companies.
Poor internal communication can be caused by many factors, but it generally leads to the same outcome – inefficiency. An obvious solution is to install construction management software that provides a single, unified location where every relevant nugget or snippet of information about the company's activities can be recorded and noted.
When a company communicates effectively internally, it is far more likely to provide effective and unified communications to external organisations.
'Vary' important indeed
Variations can be among the leading causes of profit erosion during the lifecycle of any construction project. The hundreds of component elements involved are often susceptible to unforeseen changes, and each of these variations needs to be communicated within the company to prevent any adverse knock-on effects.
The profitability of a project that looked lucrative at the tendering stage can be eroded by ongoing variations. If everyone who learns about a specific variation fails to share that information and attempts to resolve their issue independently, then the outcome is likely to be less than optimal.
Conversely, through effective communication, variations can both increase client satisfaction through the delivery of a better outcome whilst at the same time increase profitability for the contractor.
Get it in writing
The larger a construction company gets, the harder it can be to maintain effective channels of communication. As site and workforce numbers increase, so do the dangers of one person making a decision that will inadvertently impact on others.
If a site manager is pressured by a client into agreeing to a small specification upgrade during a site visit, it's imperative that he then notifies all relevant parties about this revision.
Workflow processes incorporating authorisation procedures can then ensure that decisions are properly authorised and communicated. Future issues with the client regarding "agreed" variations to specifications that haven't been met can then be avoided.
The only way to ensure information is disseminated to everyone is by logging it in a universally-accessible location, such as your construction management software. This ensures that everyone knows what's been amended, when, why and by whom. It also gives them ample opportunity to update specifications, procurement information and project forecasts.
The best software systems have full mobile capabilities, enabling people to record changes instantly on-site. This capturing of data leads inevitably to much more up to date and accurate information. Information that can be shared with all parties through effective communication.
Don't be the last to find out
We've all had the experience of telling an employee something they should have known, but didn't. From ill-informed client facing staff to in-the-dark "back office" personnel, it creates a poor impression if a company's staff don't know things their customers do.
It is therefore essential to communicate changes or developments throughout your company, allowing staff to appear professional and knowledgeable during client-facing conversations.
Keeping staff in the loop will also improve their motivation and sense of loyalty to the company. In turn helping to minimise the headaches of staff turnover and recruitment.
It's all important to someone
In his paper on "Basics in Internal Organizational Communications", Carter McNamara points out that people often fail to report information because they don't consider it important.
Companies can exacerbate this by encouraging employees to carry on with their jobs, while managers often mistakenly assume that if they know something, everyone else must do as well. Good internal communications systems will enable information to be recorded and shared, much of which may only become significant or important at a later date.
From decision making to the optimal use of resources, effective communications can enable any company to become far more streamlined and successful. Don't rely on email or meetings to pass on relevant information to everyone.
Instead, invest in construction management software that gives everyone in your company access to the information they need, when they need it.