Know your limits: Don't get caught in a construction bidding war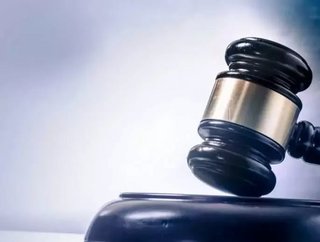 Preparing for construction biddingKnowing how to succeed in a competitive construction bidding process has been construction's biggest challenge for...
Preparing for construction bidding
Knowing how to succeed in a competitive construction bidding process has been construction's biggest challenge for centuries. The construction industry regularly ties itself into knots, trying to identify how to prepare honest and detailed bids - which also offer an above average chance of success. Especially when recession comes around, the order books start to empty and margins begin to shrink. The basics are well understood or, at least, they should be.
If a construction company fails to factor all its costs into a bidding process and doesn't build in sufficient margin to make a profit, then it wins the work at the peril of everyone who works for it or supplies it. It doesn't matter if the calculations were wrong by default because estimators failed to do their sums or because the bid was deliberately pitched below cost to generate cash-flow.
Brian Green, a construction industry observer claims that suicide bidding is an inevitable element of the industry: "When volumes drop sharply, chasing prices down is the natural response for clients, main contractors, specialists, sub-contractors and suppliers within the industry."
Suicide bidding
Rok and Connaught collapsed and owed hundreds of millions of pounds to their creditors, suppliers and employees. Their construction bidding failed and the spectre of 'suicide bidding' hovered above their corporate corpses.
With a combined turnover of £1.5 billion, some thought the sheer scale of those casualties meant the industry would change. In 2011 came an interesting idea from the housing association Poplar Harca, which had asked for tenders on a £145m refurb for 8,400 of its homes. It said any contractors bidding more than 10% below the average would be asked to prove that they could meet the required standards.
It was an intriguing concept but such public guidance and even the mindset of their management teams didn't appear to impact on the estimators who put bids for the work together.
"We're seeing bids 20% lower than our pre-tender estimates and that's across the whole market." - Poplar's Estates Director, Paul Dooley.
Suicide bids were clearly deeply ingrained in the industry's construction bidding psyche. However, management teams who didn't want to gamble on presenting unrealistic or badly-costed bids began to realise the merit of specialist construction software.
Why you need specialist software
Companies eager to improve the quality of their bidding process and to ensure they will only win work which is profitable should follow suit by adopting specialist software. While tendering becomes more competitive, the construction industry currently faces more threats than competitive bidding. Prices for materials and staff are also on the increase. Specialist software can help budget, forecast and thoroughly prepare tender documents.
Your construction bidding checklist
Review past bids to see if you lost money on the contract. 
Ensure your tender process always fit-for-purpose.            
Check your recent bids to see if every cost was included.  
Discover more about the precision of construction software.
Flexibility
Specialist software can benefit your construction company in these times of increasing demand but it needs to be flexible. The guide How to Make Your Construction Software More Flexible gives you all you need to know in order to join the 41% of other businesses that have adopted cloud technologies to improve operations.