Top safety considerations when building apartment blocks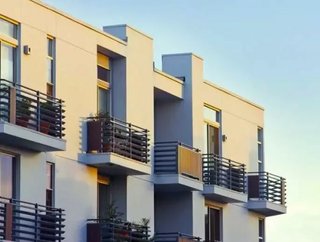 With a growing number of people choosing apartment living, it's more important than ever to make sure apartments are a safe and secure place to call...
With a growing number of people choosing apartment living, it's more important than ever to make sure apartments are a safe and secure place to call home.
From small complexes to large apartment communities in major metropolitan areas, construction companies are doing all they can to ensure the safety of tenants.
Here are just a few ways construction companies are making apartment safety a top priority:
Gated Communities
Front gates and fencing are an apartment community's first line of defense against crime. Construction companies are including front gates and fencing in their designs not only for security purposes, but also as a design feature of the community itself.
Designers are incorporating security gates and fencing to match the rest of the community's architectural design. For example, Bell Valley Ranch Apartments in Irving, Texas recently installed controlled access gates to give residents more peace of mind and reduce future crime rates.
Likewise, they are incorporating different kinds of technology in the security gates such as key fob entry and barcode decal readers. This makes it easy for residents to enter without compromising the level of security the gate provides.
Security Systems
Personal security is a major part of making an apartment complex safe, which is why construction companies are including security systems in each apartment.
The Lenox Park Apartment Community in Atlanta, Georgia updated their apartments with monitored security systems to keep up with the security needs of residents.
Some of the more advanced security systems feature wireless connectivity to mobile devices. This allows residents to monitor their apartment and receive alerts even if they aren't home.
SMS Alerts
Although construction companies do all they can to make sure residents are safe, apartment management companies sometimes need to take things a step further.
As the following article looks at, a number of management companies are keeping apartment communities safe with SMS text messaging and alerts.
Apartment complexes are encouraging residents to sign up for SMS alerts to keep the community up to date on everything from events to emergency situations and burglaries.
With the success of SMS security alerts in college apartment complexes at Eastern Michigan University and the University of Texas, residential apartment complexes are quickly adopting the technology.
Exterior Lighting
Apartment communities are known for their large parking areas, which can become a target for car burglaries. As a result, construction companies are making sure apartment properties have plenty of exterior lighting.
Parking area lighting in combination with perimeter fence and motion-sensing lights around clubhouses and common areas help deter burglars.
In addition, apartment community designers are including walkway lighting along all pathways in apartment communities. This helps residents safely navigate the property at night.
Common Area Security Cameras
There are a number of common areas in apartment communities including exercise facilities, clubhouses, hallways, and lobbies. In order to increase safety measures, construction companies are adding common area security cameras to their apartment designs.
Security cameras not only deter attacks and robberies, they also help catch criminals when theft does take place. The Siena Villas Apartment Homes in Elk Grove, California feature surveillance cameras in most public areas to enhance the property's security for example.
A number of apartment management companies are retrofitting existing communities with monitored cameras in the common areas mentioned above as well as parking and mailbox areas. These cameras add another level of safety to apartment living.
From lighting to entrance gates, it's plain to see that safety and security in apartment communities is by design.
Adam Groff is a freelance writer and creator of content. He writes on a variety of topics including construction and home security.