Top Tips for a Cheaper, Greener Home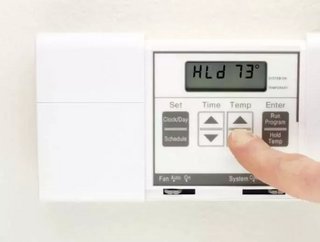 Tim Pullen, an eco- expert at The London Homebuilding & Renovating and Home Improvement Show (26-28 September, Olympia,www.homebuildingshow.co.uk/lo...
Tim Pullen, an eco- expert at The London Homebuilding & Renovating and Home Improvement Show (26-28 September, Olympia, www.homebuildingshow.co.uk/london), believes it is important for homes to start cutting their energy consumption and in the process to become more sustainable.
"Energy is no longer a cheap, readily available resource and energy conservation has become even more significant," said Pullen. 
Turn the heating down
You may not realise that the central heating is running at a higher temperature than it needs to. The room or radiator thermostat is usually on a wall and the centre of the room could be as much as four degrees warmer.  The Energy Saving Trust has shown that each degree you turn it down will take up to 10 percent off your heating bill.  A one degree drop in temperature will have no appreciable impact on comfort, it just saves money.
Draught proofing
The cheapest, easiest and most effective way to reduce your energy bill is to seal gaps around windows, doors, floorboards, skirting boards, loft hatches and pipes through walls. Fireplaces can make a huge difference. In a typical house 15 percent of the heat is lost to draughts and if you have an unused fireplace with an open flue this figure can rise to over 65 percent. Draught proofing the whole house will typically cost less than £200, and this could be recovered in the first year.
Insulate your home  
Ensuring your house is properly insulated will minimise heat loss. Both loft and cavity wall insulation is included in the Green Deal Scheme however bear in mind that 35 per cent of heat can be lost through walls but only 25 percent through the roof.  Houses built before 1920 are most likely to have solid walls and can still be insulated either internally or externally. Loft insulation should be 270mm of mineral or sheep's wool or 140mm of rigid foam.
Double glazing
Double glazing is good, but replacement units are not always the answer. Secondary double glazing can come in at a tenth of the price and will be just as useful. Remember, we only lose 10 percent of the heat through the windows so be budget aware.
Control power consumption
As the proliferation of electrical equipment has increased, so has the amount of electricity used by the average household - a steady rate of two percent per year since the 1960's. Minimise electricity consumption by using things like low-energy lighting, power-down plugs and A-rated appliances.
Voltage optimisation reduces electricity consumption in the home by ensuring that equipment is running at the optimum energy level. This not only saves money, it also reduces CO2 emissions and extends the life of the equipment. A voltage optimiser will cost around £350 and will cut electricity consumption by 10 percent to 12 percent each year.
Pullen added: "We are often sold the big, expensive, sexy products but the most effective measures are often the smaller, cheaper, less interesting ideas."
For more advice from Tim Pullen, visit The London Homebuilding & Renovating and Home Improvement Show at London, Olympia from 26-28 September 2014. For information and tickets, visit www.homebuildingshow.co.uk/london or call the ticket hotline on 0871 231 0824.