Kingspan makes investment in H2 Green Steel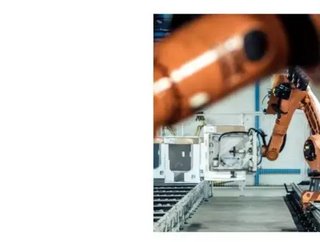 Moving to low-emissions steel will see Kingspan reduce its embodied carbon in its insulated panel products by around half...
Kingspan is investing in H2 Green Steel as it steps up its decarbonisation profile.
Earlier announced investors in the same fundraising round include Scania, the IMAS Foundation (sister foundation to the INGKA Foundation, owner of INGKA Group, which owns and operates the majority of IKEA stores globally) and Vargas. Total first phase financing amounts to around €2.5 billion.
H2 Green Steel is pioneering new production methods for steel manufacturing using hydrogen and its production process replaces coke and coal with green hydrogen to achieve an almost a totally CO2-free steel product. It is targeting operations from 2024 and annual production capacity of 5 million tons by 2030.
Moving to use of only low emissions steel would see Kingspan reduce embodied carbon in its insulated panel products by approximately over 45%. 
It would also make a substantial contribution towards Kingspan's 2030 goal of cutting scope 3 emissions from its supply chain by 50%, by delivering up to a 35% reduction in the Group's scope 3 emissions.
Gene Murtagh, CEO of Kingspan Group said given the building industry is a major user of steel, and steel production is a major source of carbon emissions, it is clear that Kingspan's Planet Passionate commitment to re duce emissions in its primary supply chain must include a new model of steel production. 
"We recognise that for companies to make a meaningful contribution to address the climate crisis they need to be prepared for radical thinking and actions, and our determination to transform our supply chain reflects this," he said.
Carl Erik Lagercrantz, Chairman of the Board of H2 Green Steel, said steel is vital to many industries, but the extent of its contribution to emissions from the building and infrastructure sector is not well understood, and green steel will be an important component as it seeks to decarbonise. 
The building and infrastructure sectors are the biggest users of steel, accounting for 52% of global demand, compared to 12% from the car industry. Steel accounts for 7% of emissions emitted globally. 
"This will be a first investment and long-term supply partnership with a company in this space, and reflects the depth of demand we see for the steel we will be producing," said Lagercrantz.
Ultimatley Kingspan expects to be a single-digit minority shareholder in H2 Green Steel.