Turner & Townsend: A Brexit survival guide for UK construction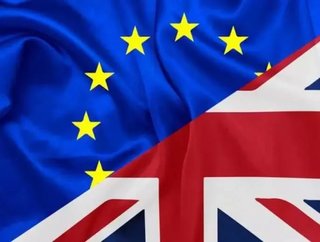 As the US comes to terms with the surprise result of its presidential election, the UKs construction sector is returning to an uneasy calm after a rolle...
As the US comes to terms with the surprise result of its presidential election, the UK's construction sector is returning to an uneasy calm after a rollercoaster few months.
Official data from the ONS shows that construction industry output fell by 1.4% in Q3 – the first three calendar months following the Brexit referendum.
Yet in October the Purchasing Managers' Index recorded resilient levels of confidence and a steady increase in new orders for construction firms.
As this month's High Court ruling made clear, Brexit will be a process, not an event. For now, the immediate impact of the referendum result is being felt in four key areas:
Supply chain
Contractor balance sheets have not fully recovered since the recession, leaving them weak and susceptible to further shocks, and the current market uncertainty may prompt some suppliers to bid at lower margins to secure work.
With clients also more likely to make late changes in their investment decisions, this uncertainty could increase the threat of contractor insolvency.
Clients must therefore watch their contractors closely in coming months for any evidence of distress. But there is a delicate balancing act to be achieved – the intelligent client will monitor, support and collaborate with their suppliers in equal measure.
Contract commitments and liabilities
In normal times, contracts offer protection for both clients and suppliers – a bulwark against unpleasant or unexpected change.
However an event as game-changing as Brexit and its as yet unknown consequences may test existing contracts, and their interpretation, to the limit.
Clearly the prospect of a contract dispute represents a major liability for clients, so it's essential they review thoroughly all existing contracts for any such exposure.
Cost base
Sterling's abrupt fall in the wake of the Brexit vote quickly translated into input cost inflation. Overall construction cost inflation could now rise further if contractors seek to cushion the impact of falling demand and exchange rate volatility by increasing risk and contingency pricing on two-stage tenders.
With inflationary pressures looming for construction's two primary inputs – materials and labour – it's essential that clients take proactive steps to review their project scope and identify potential risks to both cost and schedule.
Project controls
Robust project controls serve a twin purpose – as both guarantor of efficiency and an early warning system.
They are never more important than in the current uncertain climate, and clients should dial up the levels of scrutiny on all aspects of their projects.
Where problems are identified, corrective action can be taken.  Where no problems are found, the client will enjoy the reassurance that their project is well managed and delivering business objectives.
Cool heads and considered responses
For all the speculation about the long-term effects of Brexit, the immediate impact is easier to quantify – continuing uncertainty, rising costs, deferred investment and pressure on the supply chain.
One factor that will mitigate Brexit uncertainty is the Government's decision to proceed with the "three H" infrastructure projects.  This long-term commitment to the industry should allow us to invest, and help us ride out any downturn in the real estate market.
As the UK embarks on the formal process of Brexit, new challenges will emerge. Individual tactics will need to evolve in response, but an agile strategy that includes robust project controls and a commitment to a collaborative supply chain will enable clients to continually anticipate, adapt and achieve the best project outcomes.
Paul Connolly is managing director of cost management at Turner & Townsend
Follow @ConstructionGL
Read the November 2016 issue of Construction Global magazine