3 greatest tools to streamline construction contracting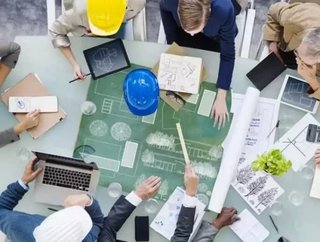 The work of general contractors and construction project managers involves an overwhelming amount of paperwork, whether its for submitting a bid orensur...
The work of general contractors and construction project managers involves an overwhelming amount of paperwork, whether it's for submitting a bid or ensuring compliance. Luckily, a lot of it can be automated with a little help from software designed especially for construction contractors, making such pieces of new technology a worthwhile investment.
There are lots of software solutions for contractors on the market, but some are better than others. With this in mind, here are 5 of the best pieces of construction contractor software you should consider.
1. SmartContractor
Like anything "smart," this software is so chock full of features to help you in your daily work that you'd be surprised. Bid miscalculation is a very typical mistake among contractors, who end up asking for more money after the project is finished. SmartContractor will help you track your costs and give you a report of estimated vs. calculated costs, so you can prepare a better and more accurate bid.
When you win a contract, SmartContractor will make sure you have all the necessary documentation in one place, should any issues arise. A great feature here is the Job Recap, which will give you a detailed summary of all your expenses, so you can send it to your client, something that normally is extremely time-consuming. You can get a similar recap to send to your subcontractors as well.
Finally, once you start working on a project, this software can help you get quotes from vendors and tell you the best time to order different supplies, so that they don't pile onto your construction site all at once.
2. Procore
Procore has a very user friendly interface, which lets you keep all paperwork about your projects in one place. This software offers a visually intuitive dashboard, where you can see the progress on your various tasks and projects.
Procore makes budgeting a breeze, as you can quickly look at the financial profitability of any project, track invoice dates and see the status on all your payments. Procore deals with the more technical parts of your job, too – you can make project drawings and send them out to your team. It will even let you know if somebody has downloaded the drawing or not. Another great feature of Procore is that it can integrate with various software functions combining accounting, scheduling, data storage, and even construction camera control.
This is by far not an exhaustive list of Procore's many features — this software also has built-in tools for scheduling, bidding and even one to help your meetings go smoothly by assigning roles and keeping minutes. But the best part is that Procore is available both as an iOS and an Android app.
3. Knowify
Knowify provides software solutions for small and mid-sized businesses, and their construction management software is among the best out there. It's a wonderful tool which is not only useful for you as a general contractor, but for each of your employees, as well.
You can assign jobs and tasks to people and they can see what is needed to perform them on the dashboard. Depending on the level of the position and the type of work they do, the staff will only have access to certain information – the rest will stay confidential.
You can create electronic contracts and send them to your clients for electronic signatures, keep track of contracts that are about to expire and define milestones for every project. A great feature of Knowify is the Resources Scheduler which lets you see which of your people are available at a particular day or week. It also lets employees ask for vacation time or notify you when they are taking a sick day.
Finally, Knowify makes billing easy, as it quickly converts many of the expenses logged into the system into visually pleasing invoices.
Conclusion
These three pieces of software can be a great addition to your work and you can be sure they will be worthwhile investments. Are you currently using any construction contractor software or apps?
Anna Karadzhova is a recent graduate of the University of Chicago, interested in the nitty gritty details of bonding in the US. She's an avid follower of the constant changes and developments in the construction industry and loves sharing her knowledge online. She regularly contributes content for JW Surety Bonds.