Boustead and TraceSafe Develop Digital Safety System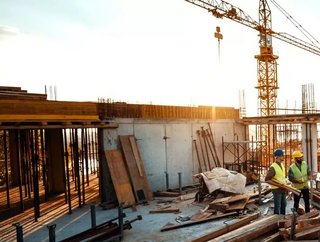 Boustead Projects E&C Pte Ltd and TraceSafe become partners in the development of safety technology, influenced by changes in on-site safety post-Covid
Health and safety have become one of the key talking points following Covid-19. The construction industry was among those that continued to function throughout the pandemic. However, sites that are reopening will be taking additional precautions to mitigate the spread of the virus. 
Boustead Projects E&C Pte Ltd has been working to make conditions safer and more cost-effective for organisations in the Engineering and Construction industry. The company has partnered with TraceSafe Asia Pacific, a sensor technology firm, to develop a new digital system for on-site working.
Boustead Projects partnered with the company via the Infocomm Media Development Authority's Open Innovation Platform (OIP). The OIP is a platform that introduces organisations with specific business innovation challenges to companies that can provide a suitable solution. 
What is SafeSite?
SafeSite is a digital system that uses electronic tracking devices (tags) to monitor site works and maintain compliance with safety guidelines. The system provides real-time data on employees and combines it with risk exposure data to monitor the risk of virus transmission on work sites.
The SafeSite system has been trialled at one site with 50 employees since November 2020. Both companies are now working on a smaller device that could potentially be worn on employees' wrists or uniform. TraceSafe plans to distribute another 1,000 devices among five construction sites over the next few months.
How does SafeSite work?
Employees are provided with electronic monitoring "tags", which are attached to their hard hats. If workers get too close to each other, the devices will buzz, meaning they are in breach of safe distancing guidelines. The devices also work with infrared scanners and other sensors to observe their temperature and whether they are wearing personal protective equipment. The data that is gathered by the tags is fed into a cloud-based system for quick analysis of the information. 
Post-Pandemic Application
The digital system has been developed with the knowledge that it could be implemented to further safety aspects of construction and engineering post-pandemic. Director of Environmental, Health and Safety at Boustead Projects says, "SafeSite can be used at construction sites widely and improve the industry in the long run."
He explains, "We could geofence restricted areas and use the tags to warn site supervisors and workers of unauthorised access. We could also geofence areas that have higher safety risks, and use the tags to buzz workers and prompt them to be more careful when they enter these areas." 
Boustead Projects and TraceSafe plan to use the OIP for more technological developments. How says, "The OIP does a wonderful job of connecting industry players with technology providers like ourselves to collectively tackle real-world problems, and we want to continue to be a part of it."