Building on Vehicle Rental and Fleet Management Software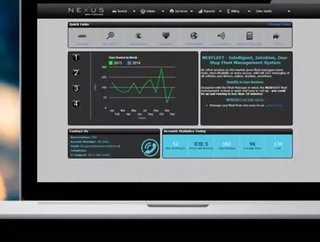 Procuring and managing the appropriate vehicles and equipment for a contract is one of the main challenges for any construction firm. Workloads vary fro...
Procuring and managing the appropriate vehicles and equipment for a contract is one of the main challenges for any construction firm. Workloads vary from job to job, along with the equipment needed, often presenting a problem for smaller or medium sized companies who can't realistically maintain a wide range of vehicles. Large contracts may demand more vehicles than an existing fleet can offer, and, conversely, smaller jobs may leave company vehicles standing unused for days or weeks, just eating up money.   
Commercial vehicle rental presents companies with a useful alternative, turning vehicles in to a commodity rather than a costly investment. Vehicles can be rented for specific jobs as and when they're needed, which can make it a much more financially efficient option.
This could be as simple as hiring a car to ferry consultants around different sites, or hiring on-site equipment such as tipper trucks and welfare vans, or even modifying a vehicle with a bespoke adaptation such as a tail lift or tow bar. As the construction industry picks up again, the need to maintain such financial efficiency and flexibility is surely high on everyone's priorities.
Reducing paperwork and increasing efficiency
Efficient and responsive rental software is starting to make an impact on the construction industry, allowing fleet managers to quickly source and take delivery of the vehicles they need. IRIS is one such system from Nexus Rental, providing a mobile platform that allows you to quickly get hold of any vehicle needed, often within just a couple of hours.
The other major concern for construction companies is the effective management of vehicle fleets, from keeping track of fuel consumption and mileage, to staying in touch with drivers. Traditionally this had to be done through inefficient paperwork and spreadsheets, but the rise of fleet management software has begun to streamline this process too.
A fleet management software package, such as Nexus Rental's free NEXFLEET system, can take over much of the organisational work of keeping track of your company's fleet, as well as provide many extra benefits such as alerts on upcoming MOTs and license renewals, and driver license checking and vehicle servicing. The ability to keep track of things so easily, particularly on the go, can make a huge difference to the efficiency of a project, as well as freeing up time and resources to allow the company to grow as a whole.
Communication tools
Fleet management software on mobile devices presents an even more significant opportunity, allowing managers to stay connected to their vehicles and drivers when on-site or in the office. Mobile software also allows for much more efficient communication with drivers, both from the manager's and driver's perspective. The NEXFLEET system allows drivers to log in to the software from their own devices in order to update their vehicle data and information, reducing a lot of the workload for the fleet manager.
The best online management systems are also browser-based, allowing access from anywhere at any time, and along with cloud storage means that all the information is centralised and kept up to date without any extra tedious admin work.   
The future of fleet management
Combined with a flexible approach to vehicle rental, fleet management software can make a huge difference to growing construction companies needing to maximise their efficiency. The move to mobile software also makes it an even better system for construction companies, as vehicles can be easily ordered and managed on-site, quickly meeting demands for extra equipment and transportation.