Exploring CEMEX Ventures' investment portfolio | Part 1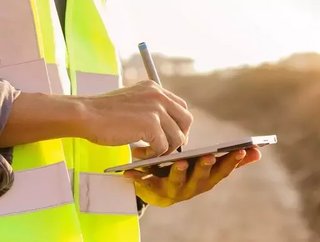 In part one of the series, we explore five of CEMEX Ventures' portfolio companies that are fostering the construction revolution around the globe...
 In part one of the series, we explore five of CEMEX Ventures' portfolio companies that are fostering the construction revolution around the globe.
CEMEX Ventures actively engages with startups, entrepreneurs, universities and other stakeholders in the industry. The company focuses on innovative and engaging solutions from startups from various nations around the world.
The firm has an increasing focus on the things which matter most in the construction industry, such as construction technology, smart cities and buildings, project design, engineering and supply chain management.
In addition to this, CEMEX Ventures' annual Construction Startup Competition is almost upon us, and you have until July 26th to participate. More information can be found .
Jelp
Jelp is the only app you'll ever need when you need to hire reliable technicians, no matter how complex the job is. CEMEX Ventures' describes Jelp as "the most trusted link between home improvement professionals and homeowners".
CEMEX Ventures invested in the Mexican-based startup back in October 2017.
Ipsum
A collaborative ecosystem with a difference. Ipsum can be used to manage various engineering and construction projects based on Lean- building information modelling (BIM) technologies.
Ipsum received funding from CEMEX Ventures during its second round of investment in January 2018, which enabled it to expand worldwide.
The firm's final mission is to boost productivity, in addition to efficiency, throughout as many areas of the construction industry as possible. It is also working hard to achieve an economic and social impact, helping to create real "smart cities".
SAALG Geomechanics
SAALG is empowering the entire construction value chain through the adoption of machine learning algorithms in its innovative software package which focuses on real-time data analysis.
Being an engineering firm as well as a software provider, the firm is able to tailor its software and services to the exact needs required by clients.
The software has proved itself within the industry, receiving a Deutsche Bahn contest as well as collaborating in exciting projects. Back in January 2019, the company expanded into Latin America following investment from CEMEX Ventures
PRYSMEX
Mexican-based startup PRYSMEX received a major investment from CEMEX Ventures in May 2018, enabling the IoT- and data-based platform to develop and expand further, reaching new clients across the Mexico.
The company offers an intuitive solution which is capable of detecting and preventing any form of workplace accident through the use of the Internet of Things and real-time data collection and analysis.
StructionSite
The US-based startup has made a name for itself through the development of an innovative tool enabling users to see digital worksite models through 60º cameras that provide data to its software.
CEMEX Ventures made an investment into the startup in December 2018. StructionSite's goal is to streamline any given project's construction phase by reducing the time to calculate progress.