Interview: Why BIM is central in making the construction industry smart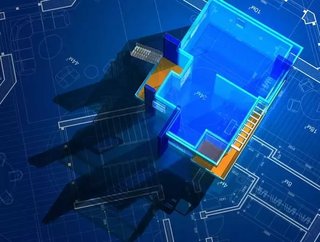 Simon Rooks is General Manager of the Special Projects Group at Johnson Controls, a position that requires and develops expertise on all things building...
Simon Rooks is General Manager of the Special Projects Group at Johnson Controls, a position that requires and develops expertise on all things building information modeling (BIM).
Construction Global asked Rooks to explain how BIM systems are at the heart of the smart revolution in construction that is changing the entire landscape for developers and constructors alike.
Simon Rooks, General Manager of the Special Projects Group at Johnson Controls: The notion that buildings are soon to be transformed by a wave of connected devices has become pretty widely accepted in the construction industry. For contractors and construction professionals, it's increasingly becoming an issue that has to be addressed at the planning stage. Adopting BIM requires investment cross the whole supply chain. That can be a challenge if you're bidding on a contract under tight cost pressure.
When you're delivering against a contract, there's always a trade-off between time and cost pressures and the introduction of new technology. Ultimately, you have to get the building done on time and within budget. For smaller contractors in particular, that can become a challenge if you also have to incorporate the requirements of BIM systems – wiring, integrated systems and specific hardware – from the start.
Click here to read the June edition of Construction Global magazine
Subsequently, we are currently seeing BIM being introduced primarily on higher-end projects with larger budgets. Designing and installing BIM systems at the construction stage requires a very different set of skills, so it won't happen overnight. But what starts in large-scale projects always eventually trickles down over time to the rest of the industry. This means that construction companies of all sizes need to consider how the growing demand for BIM is likely to affect them. Will they be able to provide the expertise and support needed when their customers start asking whether they can offer BIM?
Key benefits
First, though, it's worth taking a step back and reminding ourselves what all the fuss is about. Why is BIM considered so essential all of a sudden? Put simply, a good BIM system can provide you with technology cost savings, improved communications and greater productivity. It can also help you improve the safety of your building and ensure that visitors are restricted to appropriate areas. It can improve fire detection and suppression and help facilities management teams to oversee all the essential activities going on around the site from a single dashboard. How? By collecting, consolidating and presenting to a single command point all the information generated by smart sensors and systems throughout the build. Essentially BIM systems act as a matrix, connecting up your entire building so you can gain actionable insights into the data coming from your smart systems.
With that matrix in place, you can connect all sorts of dots. Weather sensor tells you it's raining? Expect a heavy load on your car park this morning. Access systems report an unauthorised entry attempt? CCTV automatically locates the incident and gives security teams eyes on the ground. Energy consumption through the roof? Motion sensors automatically switch off electricity in rooms that aren't in use. Not only is this great news for occupants, but it will also allow construction companies to charge a premium.
Future-proofing
An effective integrated BIM system, however, should not just be focused on the present, but also have an eye to the future of a building. By nature, technology changes fast, and construction companies need to be aware of the potential demands that the ever-accelerating rate of technological change could put on them. Buildings, like dogs, are not just for Christmas. They last for decades, and any investment in building management systems needs to be built to last. What looks like the best system for the job now may not still be performing in the best way several years from now, particularly given the march of technology on these essential systems. The tools we use to protect and manage our properties are changing fast, so it's essential for the modern construction company to consider a more forward-looking approach to new installations and upgrades.
As the internet of things (IoT) moves further into the realm of facilities management and construction, building-wide system integration is more important than ever before. A convergence of building, specialty, business and information systems can be attained, eliminating redundant, isolated systems managed under various vendors and communication channels. The convergence of these systems allows entities previously operating in silos to connect, share and optimise data across technology platforms, knocking down the walls of proprietary systems and using one common communication language. The result is a holistic systems environment, managed on a unified and intelligent infrastructure.
More importantly, by integrating building systems you can build a future-ready network environment with the ability to grow as technology advances and communications needs evolve. Consolidating into a single logical management structure lets you plug in and take out components as needed, so you can incorporate the latest tech and do away with older items without always having to totally rebuild your infrastructure.
Making it happen
At the bottom of it, the idea of 'smart buildings' is all about data. BIM makes that data usable. But it needs hard infrastructure to work. Dedicated wiring must be laid for information exchange, and many buildings will need to be designed from the ground up around the systems to be deployed. As mentioned earlier, all of this will take a toll on construction companies' supply chains. They'll need to engage with new suppliers, learn about new installation techniques and adjust their timescales accordingly. In other words, you can only get the rewards by putting in the work at the front end.
The traditional approach to construction is to break the job down by packages and appoint subcontractors to do individual elements of the build. However, as buildings become smarter, greener and more interconnected, construction companies are working with companies that can provide integrated packages. They need the ability to tackle not just design and installation but security in a holistic manner. If the system covers the whole building, the contractor will need to do the same. What's more, if you're employing lots of subcontractors, it's much harder to manage them against your standards – running an integrated model reduces that workload.
Our view
With all that in mind, let's look at some real-world examples from Johnson Controls' current portfolio.
In terms of innovation, we're looking to lead the way on BIM for smart buildings at our HQ in Cork, Ireland. Designed to exhibit the best cutting edge smart building technology, 1 Albert Quay demonstrates how BIM can change the way buildings are run. For example, when someone enters the building, the AC2000 Linux-based access management system identifies which floor they are booked to visit and, in tandem with Schindler's smart lifts, directs them to the lift which will get there first, saving on time and energy. Once arrived at that floor, the system will only let them into meeting rooms for which they have been pre-approved, reducing the risk of information breaches. The car park also has number plate recognition technology installed to ensure that only employees or registered guests can gain access.
We're also building partnerships with other industry leaders to push for BIM innovation. In partnership with Autodesk, Johnson Controls has invested heavily in some of the best BIM authoring and reviewing tools on the market. We currently use Autodesk Revit, Autodesk Navisworks, BIM 360 Team, Collaboration for Revit (C4R) and BIM 360 Glue and will continue to research the best tools and introduce them into our business. We also hold a monthly 'BIM Chalk Talk' discussion with our partner Autodesk, to be sure we are working in the best possible way and using the most up to date tools.
Finally, in terms of our goals in the space, we're taking a holistic approach. First of all, Johnson Controls is always looking for the best-in-class BIM personnel. We have created a large network across the globe that is highly skilled in delivering BIM to our clients. We are committed to the continuous training of our personnel to keep up to speed with the latest developments in BIM, and are training our teams globally with the help of a customised Autodesk Training course to ensure fluidity amongst our design teams. We're also a manufacturer of over 10,000 products and are currently creating BIM Objects for our customers' project requirements, and will expand this to include the full library going forward. In line with that, we're working towards a BRE BIM Level 2 Certification to show our 'BIM Readiness'.