Open ECX is transforming construction with digital solutions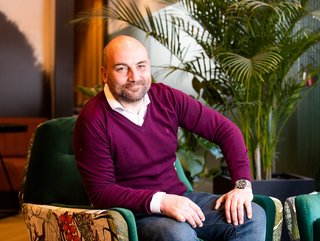 Open ECX offers innovative, cloud-based e-trading solutions for the construction sector and its associated supply chain
Leading e-trading solution provider Open ECX is celebrating its tenth anniversary by being named Tech Company of the Year at the UK's National Technology Awards 2022.
The company helps construction firms discover easier and more efficient ways of working, via technology that allows the instant digitisation of processes such as invoicing and ordering.
"Over the last decade, Open ECX has excelled and built a fantastic business model, but we've learnt a lot about the sector and spent a lot of time understanding what it really needs," says Open ECX founder Matthew Jones.
"Many firms are stuck in traditional ways of working, due to the nature of the field, but to ensure a construction business works as streamlined and cost effective as possible, digitisation is vital."
Open ECX brings innovative tech solutions to construction industry globally
Now processing transactions worth £3bn+ in more than 16 countries, Open ECX has plans to further expand in the next 12 months – despite industry headwinds.
"There's going to be ongoing issues around availability of supply, protecting key strategic relationships and securing prices of goods and services will be key," adds Jones. "Many will be focusing on protecting their margins but increasing efficiencies will be the best way to cut unnecessary costs."
Open ECX offers innovative cloud-based, e-trading solutions for the construction sector and its associated supply chain. Experts in simple, scalable software, which automates business transactions and connects companies with their supply chain partners, Open ECX solutions integrate into existing systems and business processes.
Hosted in the cloud, eInvoicing allows automation of the Accounts Payable function. This provides an end-to-end, paperless system, eliminating the need for manual processes. eOrdering sits between the buyer and the supplier, processing orders from customers and sends that data to the sales and finance system.
Clearly, the company is making an impression, as witnessed with its recent award.
"Taking home Tech Company of the Year, against stiff competition including UltraLeap and T-Tech, really is testament to our dedication and hard work in providing innovative solutions and technology to the construction industry, alongside other sectors," adds Jones. "2021 was a fantastic year for us, and we can't wait to continue our growth and progression in 2022 and beyond."