Toyota embarks on new mobility direction with Woven City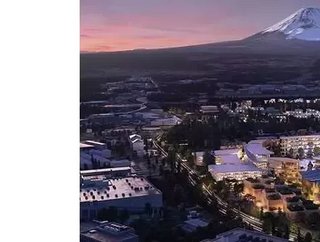 Woven City will have streets dedicated to automated driving, pedestrians, and pedestrians with personal mobility vehicles...
Toyota is looking to transition from an automobile manufacturer into a mobility company under the guise of its Woven City project which will blend new tech and 21st century living.
Woven City, located at the former Higashi-Fuji Plant site of Toyota Motor East Japan, at the base of Mount Fuji, will have three types of streets interwoven with each other on the ground level, dedicated to automated driving, pedestrians, and pedestrians with personal mobility vehicles. 
Billed as the world's first programmable city, there will also be one underground road used to transport goods. The community will start with roughly 360 residents, mainly senior citizens, families with young children, and inventors and will eventually have a population of more than 2,000 individuals including Toyota employees. The infrastructure of Woven City aims to create an environment where inventions with the potential to solve social issues are created on a timely basis. 
Alongside automated driving, the hi-tech project will be a showcase for personal mobility, robotics, and AI and is expected to provide a number of opportunities for businesses and researchers.
"The unwavering themes of the Woven City are 'human-centered,' 'a living laboratory' and 'ever-evolving.' Together with the support of our project partners, we will take on the challenge of creating a future where people of diverse backgrounds are able to live happily," said Toyota President Akio Toyoda.
Smart infastructure is a key focus throughout Asia.
As one of the highly ranked markets in the ASEAN for AI adoption, Indonesia has unveiled a national strategy for the development of AI and implemention in education, research, health services, food security, mobility, smart cities and public sector reforms.

It is hosting the World AI virtual conference on March 4, uniting stakeholders of the AI ecosystem in SE Asia including IT leaders from some of the most influential think tanks and top companies, and highlighting core tech strategies and digital infrastructures that will drive the next phase of AI adoption in the post-Covid-19 era. 
Vietnam's leading IT services provider FPT Software, a subsidiary of FPT Corporation, and Smart Holdings of Toyota Group recently launched FPT Smart Technologies, a joint venture providing digital transformation services and solutions.