Which hotel chain is turning to modular construction?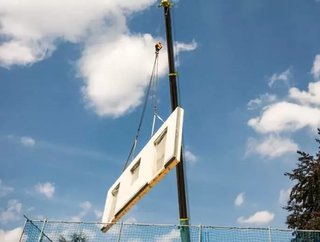 With the increased use of various technologies within design and construction, traditional processes are being overhauled and new systems have been adop...
With the increased use of various technologies within design and construction, traditional processes are being overhauled and new systems have been adopted in building projects which are high quality, cost effective and increasingly sustainable. The US has been behind some of the largest skyscrapers in the world, such as the World Trade Center, alongside world-class architects, such as Kohn Pedersen Fox, who have built some of the most stunning buildings worldwide.
However, modular building is on the rise due to its cost efficiency, ability to remodel and increasingly provide long term benefits. The hotel industry is one area which is catching on to this new way of constructing and building, where prefabricated units are premade off-site, then transported to the site to be installed.
It has recently been announced that Marriott International is one such business to utilise modular construction, where it will expand its operations across North America through the installation of modular hotels across the country. With 50 hotels in the pipeline to be constructed, it will include prefabricated guest rooms and bathrooms, which will serve the ever-increasing tourist sector.
The rise of modular construction is fully aligned with the growing number of robotics placed within construction and manufacturing, which will help support the industry in the long-term and increase safety on site and high quality builds against a worldwide labour shortage, which is placing increased costs on housing in areas such as the US, Europe and Asia. Modular construction and robotics are enabling homes and various projects to be built and finalised within minimal time, speed and efficiency, and are able to produce intricate works with minimal errors at decreased labour cost. It is clear to see why the hotel industry is catching on to such a rapid and efficient phenomenon.
"Construction is the next frontier for innovation, and modular is leading the way," said Eric Jacobs, Marriott International's Chief Development Officer of Select Brands, North America. By working with our pre-approved modular partners, owners can open hotels faster, put associates to work earlier and generate revenues sooner."
Karim Khalifa, Marriott International's Senior Vice President of Global Design Strategies said, "we believe the modular process will be a game changer for our valued development partners, especially during a time when labour shortages can be a challenge to timely openings. As modular construction gains popularity and acceptance in the hotel industry, costs can also decrease over time."
Time lapse video of modular construction process for the Courtyard Pullman, Marriott Hotel in Washington: https://vimeo.com/190026269
Australia is also placing significant interest into modular building, with the modular Tribe Hotel due to open this month, incorporating over 100 modular rooms. The $30 million build links with the growing number of hotels in Perth in order to cater to the tourist industry and provide sustainable accommodation that has a reduced environmental impact, but is also affordable and high quality.