Bentley Systems acquires Oregon software provider EasyPower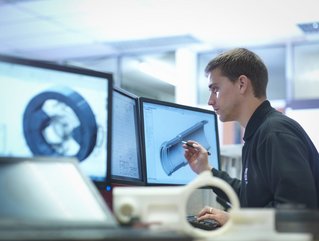 Credit: Getty Images
Acquisition will allow Bentley to extend integrated and iterative power systems design and analysis for infrastructure digital twins of every type
Bentley Systems, the US infrastructure engineering software company, has announced that it has acquired EasyPower, a developer of design and analysis software tools, including arc flash solutions, for electrical engineering professionals.
In a statement, Bentley said that the acquisition will allow it to extend integrated and iterative power systems design and analysis for infrastructure digital twins of every type, while also broadening its comprehensiveness in infrastructure engineering.
With an increasingly electrified future and with disparate and widely distributed energy resources on both sides of 'the meter', all infrastructure assets will benefit – in performance, economics, safety and resilience – from continued simulation and assessment of power distribution conditions and designs over their project and operating lifecycles, it added.
Established in 1984 in Portland, Oregon, EasyPower combines graphics-based modelling and analysis so as to make solving complex electrical engineering problems more straightforward and accessible. Its products are primarily used for designing, analysing, and monitoring power distribution systems that serve industrial and commercial facilities, so as to ensure safety, reliability, and regulatory compliance.
Greg Bentley, CEO of Bentley Systems, said: "All infrastructure projects and assets have power distribution systems, which are too frequently analysed using unnecessarily complicated software that is disconnected from 3D/4D BIM and digital twin workflows.
"By incorporating EasyPower within our design and modelling portfolio, and our iTwin Platform, we can help enable the distribution systems powering infrastructure to be more readily adapted to new imperatives for sustainability and resilience, while making electrical safety assurance more ubiquitous, accessible, and evergreen."
Priority Integration Plan
He added that priorities for Bentley will include integrating EasyPower's schema and digital workflows with the firm's OpenBuildings, OpenFlows, OpenPlant, OpenRail, and Bentley Raceway and Cable Management applications.
"We are delighted to be joining Bentley Systems at this point of inflection for electrical power in infrastructure, and in infrastructure digital twins," said Kevin Bates, CEO of EasyPower.
"For nearly 40 years, EasyPower has been simplifying complex electrical engineering problems and helping our customers to confidently complete the job at hand. Our purpose has been to make electricity more accessible, more reliable, and safer to use. Within and for Bentley Systems, we can now substantially scale up EasyPower's reach – across the world, across infrastructure sectors, and across digital twin lifecycles!"
The acquisition of EasyPower will initially add 45 experts in North America to Bentley's workforce. The company currently employs 4,500 people and generates annual revenues of approximately US$1 billion in 186 countries.