Implenia sells formwork business to PERI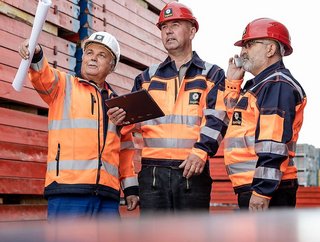 Acquisition of Implenia Schalungsbau will allow PERI to expand its current range of services offered by its Germany-focused business unit
PERI Vertrieb Deutschland GmbH & Co. KG (Peri), the German manufacturer and supplier of formwork and scaffolding systems, has confirmed the acquisition of Implenia Schalungsbau GmbH in Bobenheim-Roxheim, Germany, with the transaction coming into effect from January 1, 2023.
In a statement, PERI said that for the time being, the acquired company will be managed under the name PERI Schalungsbau GmbH and that it will be a subsidiary of PERI Germany. All of Implenia's employees will be taken over and business will continue in the usual way under the new name, it added.
Stefan Schurwonn, Head of Commercial Operations at PERI Germany, said that the reason PERI decided to acquire Implenia Schalungsbau is because it perfectly matched with the current range of services offered by PERI Germany in the areas of engineering and special formwork.
Furthermore, in view of the positive order situation in the Infrastructure and High-Rise sectors, the acquisition expands on urgently needed capacities, he asserted. The company has 46 employees, whose skills and expertise will help PERI widen its current offering in engineering and special formwork.
Expanding Competencies and Defining Focuses
"The PERI Germany team is happy about the personnel reinforcement, and we warmly welcome all new colleagues to PERI. We have already worked very well together in the past and are happy to have them in our team," he said.
"With this purchase, we are expanding our competences and capacities in special formwork construction and in the areas of 'Infrastructure' and 'High Rise'. This is an important step for PERI Germany to further strengthen our market position and achieve our ambitious growth targets for the coming years."
Based in Bobenheim-Roxheim, Germany, Implenia Schalungsbau GmbH specialises in smart services and complete solutions for formwork.
Implenia said that it sold its formwork business to PERI in order to focus more on its defined core portfolio and advance its asset-light strategy. The Group is concentrating on integrated construction and real estate services in Switzerland and Germany, as well as on tunnelling and related infrastructure projects in other markets, it concluded.