Sublime Systems closes US$40m Series A funding round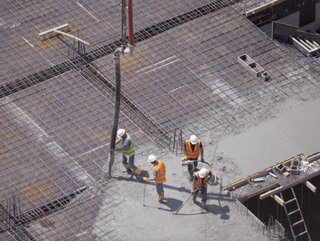 Funding round led by Lowercarbon Capital, and included Siam Cement Group joining as a strategic investor
Sublime Systems, a developer of technology to produce decarbonised cement, has announced that it has closed a US$40 million Series A funding round, led by climate-tech focused fund Lowercarbon Capital, with participation from existing investors such as The Engine, Energy Impact Partners, and others.
In a statement, Sublime Systems said that Siam Cement Group, the largest cement producer in Southeast Asia, is also joining as a strategic investor. The company said that it will use the new capital to ramp up production at its pilot plant, build its team, conduct product testing, and advance offtake commitments from new customers and partners.
Cement production accounts for approximately 8% of global CO2 emissions. To electrify heavy industry and reach global decarbonisation goals, low-carbon cement production is critical. Sublime's proprietary process replaces kilns - the most energy and fossil fuel-intensive part of the traditional cement manufacturing process - with an electrolyser that makes cement at ambient temperature from a variety of abundant calcium sources, thereby avoiding both the use of fossil fuels and the release of CO2 from limestone.
Sublime claims that it is the first company to produce cement through a process that eliminates emissions from limestone as well as fossil fuel emissions from the high-temperature firing process.
"Low-carbon cement is critical to building a decarbonized economy," said Leah Ellis, Co-Founder and CEO of Sublime. "We have successfully demonstrated the viability and scalability of our approach and we are able to produce cement with the same or better strength, slump, and durability than today's portland cement. The support of our talented team and capital from our investors will enable us to operate our pilot facility, secure advance offtake agreements and work toward producing our low-carbon cement at scale."
Unlike low-carbon cement developers that rely on carbon capture and sequestration to remove CO2 from production, Sublime produces an economical cement with both low embodied CO2 and low embodied energy, she added.
"Cement is quite literally the foundation of human civilization, but making it generates more pollution than any other industry," said Clay Dumas, General Partner at Lowercarbon Capital. "While many teams are chipping away at the problem, Sublime has developed a drop-in solution for traditional cement that's just as strong, durable, and affordable and with zero-emissions."
Decarbonising Cement
Spun out of the Massachusetts Institute of Technology (MIT) in 2020, Sublime Systems was co-founded by Yet-Ming Chiang, an MIT professor and co-founder of several climate-tech companies, including A123 Systems, 24M Technologies and Form Energy, and Dr Leah Ellis, an Activate Fellow and one of MIT Technology Review's 35 Innovators under 35.
To date, the company has concentrated its efforts on developing its first drop-in, low-carbon cement product, validating its manufacturing process at the pilot scale, validating buyer demand, and growing its team.
"Sublime's approach has the potential to decarbonise the entire process of creating cement," said Tim McCaffery, Global Investment Director Deep Technology at Siam Cement Group, a strategic investor. "The funds will help the company scale the process. We are excited to see the progress."