UK proptech firm LandTech announces expansion into the US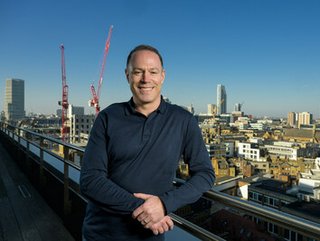 Jonny Britton, LandTech's co-founder
Opening of first office in Florida will see the platform's full product suite covering the state, with additional states to come
LandTech, the London-based proptech company, has announced its expansion into the US, to help that country deal with its housing shortage of four million homes per year.
In a statement, the firm said it had opened its first office in Florida and that its stateside team would cover the entire span of the state, from Gainesville to Miami. Utilised by the UK's top ten housebuilders and more than two thousand property industry clients, ranging from architects, planners, government, local councils, commercial, power and residential developers. The platform's full product suite already covers the entirety of Florida, with additional states soon to be announced, it added.
Jonny Britton, LandTech's co-founder, commented: "Our arrival in the US is no coincidence, especially with the supply of new homes shrinking 30% in 2020 alone, and the countrywide housing shortage of four million new homes needed for the next five years."
"Our mission is much greater than proprietary software, it's about enabling a true sense of place, which technology cannot solve alone. We're on track to achieving this, not least that our platform has brought together the largest and most varied raft of developers in the industry, all under one platform.
"Practically, this means developers are able to network together and promote deals, share best practice, while discussing key industry issues from all perspectives - whether it be looking for staff or analysing the heavily misunderstood green belt.
"Corporate development teams are able to forge partnerships while at the same time include the concerns and interests of local citizens - all parties must have a seat and a say at the table. Our deep research and analysis is constantly unlocking insights about places many hadn't considered because of their siloed interests.
"Our interest isn't just delivery of a particular volume of houses and busting through planning, but rather ensuring community facilities and infrastructure, which enables true placemaking. The housing crisis, globally, will only be solved when all parties have a say and level of engagement, and we are the only platform to include everyone," Britton continued.
Starting Point
He added that while Florida was chosen as the starting point, over time, the company intends to create a suite of data-driven tools that will enable real estate stakeholders from across the US to build communities needed by the housing market in the country.
More than 60,000 UK houses have been built using LandTech, and the platform has helped a multitude of developers find off-market land, helping them face less competition and securing the planning possible to maximise the site for housing, retail and more, the statement highlighted.
The UK platform now also enables developers to appraise potential development opportunities and secure funding, it added.
Having secured more than £42 million of series A funding in late 2021 from Washington DC-based UpData Partners and JLL Spark, LandTech has further secured an additional £10 million in growth capital from Canada's CIBC Innovation Banking, making it one of the largest recipients of backing and funding from North America into a UK proptech.