GSB Gerüstbau and SSE Contracting bought by Aurelius Group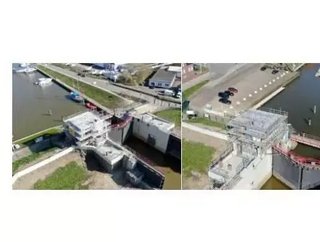 Aurelius subsidiary BPG Building Partners Group buys GSB Gerüstbau following Aurelius' £27.5 million purchase of SSE Contracting...
BPG Building Partners Group has bought the business operations of GSB Gerüstbau, a scaffolding company based in Bobenheim-Roxheim, Germany.
This purchase of GSB Gerüstbau further increases Aurelius Group's coverage in Germany and complement its overall strategy of strengthening portfolio companies through sustainable growth.
Alexander Steinberg, CEO of BPG Group, said BPG continues to consistently pursue its strategy of positioning itself as the leading scaffolding and construction logistics company in Germany, and this particular acquisition is of strategic importance since it will help increase its market share in the Rhein-Neckar and Rhein-Main regions.
Coinciding with the purchase of GSB Gerüstbau, Aurelius Group has bought SSE Contracting for £27.5 million, which includes:
An upfront consideration of £17.5m, adjusted for working capital, separation costs and debt 
A £5m loan note to be issued by Aurelius on completion which will be repayable in 2026, unless prepaid earlier, with a fixed PIK interest rate of 6% payable; and
Up to £5m in an earn out based upon Financial Year 2021/22 EBITDA performance
New Chairman Sir John Manzoni said SSE is much more focused on the assets needed for net zero than it was a few years ago. "With GB domestic retail, E&P and other non-core businesses exiting the group, the business mix is now tilted towards harnessing the substantial growth options in renewables and electricity networks," he wrote. 
Gregor Alexander, SSE's Finance Director, echoed that the deal leaves the SSE group more focused around its renewables and networks core, allowing the Contracting business "to thrive in an environment better suited to its ambitions".
The sale process is expected to be completed by the end of June when around 1,900 Contracting employees will work under the new ownership.