Thyssenkrupp Elevator: CEO Andreas Schierenbeck on the evolving urban landscape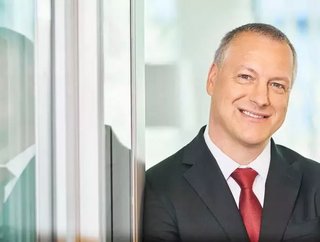 High rise buildings are on the up in more ways than one. Since the turn of the millennium the number of high-rises over 200m has more than tripled, wh...
High rise buildings are on the up in more ways than one.
Since the turn of the millennium the number of high-rises over 200m has more than tripled, while more than 180 buildings measuring 250m in height are currently under construction.
This has and will continue to be the answer to sprawling urban populations. Half of the world's population already live in cities, a figure set to rise to 70% by the end of the century. With available land in city locations ever at a premium, urban planners, architects and construction firms are looking upwards for answers.
But looking upwards presents another problem. The taller buildings become, the more reliant they are on elevator installations to move larger numbers of people around. On average, some 40% of usable high-rise floor space is devoured by elevator shafts.
However, while this conundrum may leave urban planners scratching their heads, engineering firms are sensing opportunities to open up massive new revenue streams by reinventing the way people navigate tall buildings.
Click here to read the June edition of Construction Global magazine
Thyssenkrupp Elevator is certainly among this group of protagonists. A $9bn-revenue subsidiary of the German industrial giant, its 50,000-strong cohort of engineers and support staff serve 1,000 locations in 150 countries.
CEO Andreas Schierenbeck is therefore better placed than most to discuss the challenges and opportunities of developing more efficient skyscraper mobility solutions.
"The problem actually gets worse the higher the building is," he explains. "Many rope-based elevator systems need a transfer lobby at a certain height, which is wasting another floor completely as people are going out of one elevator into another.
"It's a waste of space, material and money from my point of view, and it is costing us productivity and GDP, just as a traffic jam does in London or other big cities."
The greater number of occupants also requires taller buildings to house more elevator shafts, by virtue of the fact that traditional installations can only accommodate one cabin.
Enter MULTI
Schierenbeck believes thyssenkrupp Elevator has the answer. MULTI is the world's first rope-free elevator, harnessing the power of linear motor technology to move multiple cabins horizontally and vertically.
With many cabins operating in one system (one up to every 50m of lift shaft), the potential to save vital floor space is clear, as the need to build numerous single-cabin elevator shafts is removed.
"The waiting time for the people is reduced dramatically also," Schierenbeck adds, "because the cabins are smaller and we estimate that every 20-30 seconds a new cabin can arrive, taking six to eight people, and sending them to their final destination.
"Another point is that you're only sharing a cabin with people who are going to the same floor without any interruptions."
The linear motor technology also addresses the issue caused by height, removing the limitations caused by rope-based systems which depend on building strength to operate. The ability to move laterally also takes away restrictions for architects, who need no longer be concerned about elevator shaft height and vertical alignment.
After rigorous development and testing, thyssenkrupp Elevator is carrying out the first MULTI installation for OVG Real Estate in Berlin, at the company's new East Side Tower project which sits adjacent to the Mercedes-Benz Arena.
Underground
Schierenbeck believes that MULTI, often referred to as the Willy Wonka elevator, can be a gamechanger not only for transit in buildings, but also between them. He cites the possibility to connect underground metro stations – sites which may not be far apart but are at different depths and serving different rail lines.
Metro stations are complex infrastructures that connect several rail lines overlapped in a very restricted space. London's busiest tube station, Waterloo, handles 95mn passengers every year and the deepest platform in the network is 58m below street level, at Hampstead.
"Two stations can be connected by a MULTI system that travels up, down, left and right," Schierenbeck says. "It is much cheaper than any other form of construction, and we have had discussions with Transport for London (TfL) about the money-saving potential."
Speaking at the time of the first meeting with TfL, Schierenbeck said: "If applied it would undoubtedly change the face of London's transport network, and reinforce the UK's position at the head of global innovations. Yet it also offers a practical solution that could ease congestion in dozens of underground networks across the world too."
A waiting game
While MULTI's potential to transform the design of buildings and metro installations is apparent, there is also an important facilities management dimension to consider.
Elevator downtime can have an enormous impact on the productivity of a building, a costly problem given that, worldwide, more than 12mn elevators make 7bn trips moving more than a billion people every day.
"Downtime is a big issue," Schierenbeck says. "If we look into the service part of the elevator business we predict that every elevator, on average, has a tendency to stop four to six times a year. This translates into overall downtime for the elevator industry at around 190mn hours annually."
A study by Columbia University sheds further light on the issue. It found that in 2010, office workers in New York spent a cumulative 16.6 years waiting for elevators, compared to 5.9 years actually riding in them. 
"Another problem is that once the elevator has stopped working, you have to wait for facilities management or a client to pick up the phone and say their elevator needs repairs," Schierenbeck adds. "That's one of the reasons for creating MAX, to transfer the data out of the elevator, sending it to the cloud, using the intelligence to process the data."
MAX is a real-time, cloud-based predictive maintenance platform. Leveraging the power of machine learning and IoT, as well as providing real-time alerts to engineers, it can predict some issues before they occur.
So far, downtime has been reduced for more than 41,500 customers, with major markets being Germany, the US, South Korea and Spain. "This is around 120-130,000 elevators," Schierenbeck says. "They are generating 150mn data transactions a day, which translates into around 100 gigabytes of data to process on a daily basis."
Thyssenkrupp Elevator engineers are also taking advantage of the smartest equipment when on-site, including the likes of Microsoft HoloLens, a partnership which saw Business Chief visit New York for a demonstration.
While maintenance technology is being deployed with full force, Schierenbeck foresees a future where the construction industry embraces truly transformational solutions such as MULTI.
"There were some pauses in building taller and taller, partly because we lacked the technology, but from a construction point of view these limits are being taken away. The elevator was one of these limits, now we have a solution that makes it possible to build as high as you want."