Morocco unveils $12bn plan to secure water supply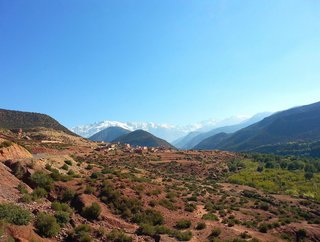 Morocco will spend 115 billion dirhams ($12bn) on water supply between 2020 and 2027 to meet increasing demand, the state news agency has reported.
The programme, announced this week by King Mohammed VI, includes the construction of dams, irrigation, improving the delivery of drinking water to rural areas, the treatment and reuse of wastewater, awareness-raising to reduce demand and the preservation of water resources, reports Reuters.
The expenditure will form part of the draft 2020-2050 National Water Plan, discussed by the Moroccan government in December. The plan covers the spending of $40bn aimed at improving the water supply through the construction of dams, the connection of water basins, the desalination of sea water, the integration of all rural centres into structured drinking water supply systems, the provision of water resources for the development of sustainable agriculture, the preservation of ecosystems and the fight against pollution.
Morocco was ranked as the 22nd-most water stressed country in a report last August by the World Resources Institute, a watchdog of global resources. 
Farm income is volatile in semi-arid Morocco where climate change has caused droughts and summer flash floods in some areas.
SEE ALSO:
Vinci to build $190mn water treatment plant in Phnom Penh
Melbourne Water: Supplying water services safely
Ferrovial awarded Texas water treatment plant contracts worth $312mn
Read the latest issue of Construction Global here
American aid agency USAID notes that many rural communities rely on a single water source, and that the "lack of a functioning sanitation network and wastewater treatment system causes scarce water resources to become contaminated and unsuitable for multipurpose use".
Water demand has surged in recent years especially in the north because of an expansion of urban centres and industrial activity. 
Morocco's economic growth should fall to 2.7% in 2019 from 3% in 2018 on the back of a lack of rainfall which caused a 49% drop in cereals output in 2019 compared with a year earlier, according to the central bank.