Offsite Construction Companies Receive Funding to Tackle Skills Shortages in the UK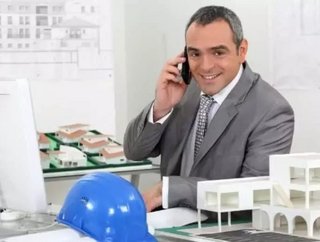 Five employer-led project groups in the UK offsite construction industry are coming together to look at innovative ways to tackle current skills shortag...
Five employer-led project groups in the UK offsite construction industry are coming together to look at innovative ways to tackle current skills shortages.
Co-funded by the UK Commission for Employment and Skills (UKCES), the five pilot projects announced today will address specific skills deficiencies across the sector in what is the first competition in the 'UK Futures' programme; an ongoing government-backed programme to encourage innovative employer-led solutions to long-standing or emerging skills issues.

The offsite construction sector accounts for seven percent of total construction output in the UK, worth more than £1.5bn to the economy.
Offsite technologies subsequently have the potential to address some of the industry's most pressing challenges, including the need for new housing and the low carbon agenda, increasing jobs and economic growth in both the construction and manufacturing sectors.

The five projects will receive a total of more than £630,000 investment from UKCES over the next six months. Bringing offsite construction employers and partners together they will improve collaboration and provide better training opportunities for both new and existing workers.
Dr Bill McGinnis CBE, former Chair of the McAvoy Group (offsite solutions) and a Commissioner at UKCES, explained: "These five projects are set to lead the way in tackling offsite construction skills shortages.
"In collaboration with partners, and with each other, employers are using innovative solutions to develop high-quality training and implement learning across the sector."

•       Skanska
Skanska will create an employer-led Offsite Construction School, offering online training and a resource library to cover common skills gaps such as project management, design and IT skills.
Developed by leading employers, trade associations and academics, it will provide access to knowledge and best practice at the forefront of the industry.
This training will enable effective management of the offsite and onsite environments, as well as encourage proficiency with the digital process covering the design, construction and operation processes to increase productivity.

•       Laing O'Rourke
Laing O'Rourke will focus on creating and testing training solutions from real-time findings and feedback from a live site scenario.
Using a live project that is currently utilising offsite manufacture with onsite assembly, the company will monitor, analyse and evaluate its delivery. Activities and interactions between the full project team and their supply chain; ranging from design, manufacture, logistics and onsite assembly will be evaluated to identify skills gaps.
Laing O'Rourke will take the research obtained on the live site, combine it with lessons learned from previous projects and go on to develop training solutions that will fit the needs of the construction industry of the future.

•       Steel Construction Institute (SCI)
SCI's project focuses on the growing and developing technologies of light steel and modular construction.
The company aims to help those working in these innovative areas to achieve high standards of operation by collecting and sharing good practice information on different construction systems, as well as designing training and guidance on site management.
As well as 'on the job' training and formalised courses, this will be accessible sector-wide online learning solutions, including webinars, and the creation of a Virtual Learning Environment. This will increase confidence in the technology, skill and competence of these inventive areas, encouraging investment.

•       Edinburgh Napier University
Edinburgh Napier University will create an offsite construction 'hub' in collaboration with Heriot Watt University, Stewart Milne and CCG.
The hub will act as a centre of expertise, responsible for defining and showcasing skill requirements and ensuring collaboration between professions, ensuring companies across the industry have an understanding of the interaction between the principles of design, construction, manufacturing and engineering, and are all maintaining high standards.
The University will also develop practical and interactive learning material to share sector-wide, upskilling the workforce and creating high level training on managing and delivering offsite construction.

•       The Comparator Project
Comparator aims to improve the way that offsite and onsite solutions are compared in terms of whole-life costs and sustainability, and to facilitate the early introduction of that process.
Expanding an existing online comparison tool, the Project will provide accessible information about offsite solutions to those working in the early stage of design development, allowing fair and objective comparison between the two solutions at the earliest possible stage, encouraging surveyors, architects and engineers to consider offsite alternatives.
Information on the whole-life cost and sustainability for offsite solutions will be generated by real-life projects, ensuring realistic and accurate evaluations.

McGinnis concluded: "We hope that these projects are just the start of the process to better equip the workforce and ensure that the UK remains at the forefront of the offsite construction industry."