Nearly 60 percent of UK Construction Site Workers Mistaken about Employer Insurance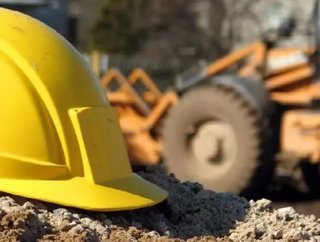 Nearly 60 percent of UK construction site workers wrongly believe that their employers must have insurance in place to pay their salaries and medical be...
Nearly 60 percent of UK construction site workers wrongly believe that their employers must have insurance in place to pay their salaries and medical benefits if they are off work, according to a survey among such employees conducted for cash plan provider Sovereign Health Care.
Fifty-seven percent of site workers questioned said they believed their employers must have this insurance, which would protect them against the financial consequences of illness or injury caused by their work.
In fact, cover of this kind is not compulsory for employers in the UK, despite it being mandatory in the USA and various other countries.
Almost half (48 percent) of respondents said they believed their employer provided adequate cover to fund their medical bills if they became ill or injured at work, with just over a fifth (21 percent) saying this was not the case.
In keeping with these findings, 40 percent of site workers questioned said they didn't cover themselves by having a health care cash plan or private medical insurance, and over a quarter (27 percent) confirmed they didn't have personal accident cover.
About a third of respondents (34 percent) said they had private medical insurance alone and a fifth (20 percent) that they had just cash plans, while only six per cent claimed to have both.  Surprisingly, almost four site workers in ten (37 percent) had no idea whether they had personal accident cover or not.   
Commenting on the findings, Russ Piper, Chief Executive, Sovereign Health Care, said: "Given the obvious dangers of working in the construction industry, the results indicate a worrying ignorance or misunderstanding among respondents about the extent of the protection employers must provide for them if they become ill or injured.
"This is despite a third of the site workers questioned admitting they have had to obtain medical treatment for an injury or illness suffered while working in the sector. In addition, 29 percent said they were concerned or very concerned about the possibility of suffering an industrial injury or illness requiring medical treatment while working in construction in the future."    
Piper added that, whilst employers might not be obliged, they could still proactively support their workers and help them to get back on site as soon as possible after absences by paying for cover for them. Indeed the Government has been actively encouraging employers to take more responsibility for supporting the health and wellbeing of their workforces by signing up to its Workplace Wellbeing Charter.  
Despite making up only five percent of UK employees, the Labour Force Survey estimates the construction sector accounted for about 12 percent of workplace injuries resulting in over seven days absence, 13 percent of over three day injuries and 11 percent of all non-fatal injuries, based on results averaged over four years to 2012-13. The Labour Force Survey also estimates 1.4 million working days were lost in construction overall during 2011-12, 818,000 to ill-health and 584,000 to workplace injury, making the total per worker well above the national average.      
For more information on Sovereign Health Care, its plans and its charitable trust, please visit www.sovereignhealthcare.co.uk