Meeting Tomorrow's Waste Management Challenges Today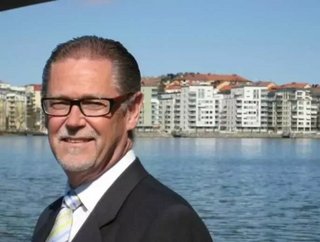 Before the global recession took hold, 'sustainability was a focal point. Then, as countries prioritised keeping their economies afloat over keepi...
Before the global recession took hold, 'sustainability' was a focal point. Then, as countries prioritised keeping their economies afloat over keeping them green, it fell out of favour.
However there has been a resurging interest in sustainability albeit in its new guise of the 'circular economy'.
The role of waste in the circular economy
The waste industry will undoubtedly play a pivotal role in working towards a circular economy. However in a global society, where the population is increasing and developable land, all of which is finite in size, is diminishing, how can waste collection safely and sustainably support this circular vision?
Everyone agrees that we need to consume less of our common resources, yet waste generation seems to be inherently linked to economic growth; the more we consume, the more waste we generate.
At the same time, as residential and commercial development grows upwards due to restrictions placed on developing outwards, more waste is generated per square metre and less space is available for storage and transportation. This is further accentuated by the need to store and collect separate waste streams in order to increase recycling and reuse.
Based on this scenario isn't it about time to draw a close to traditional truck and tip approaches to collection, where multiple heavy vehicles make multiple manual collections all day, every day? Let's not forget that sustainable living isn't just about waste minimisation and the carbon emissions we produce but also about creating inclusive, attractive and habitable environments.
As sustainable living in attractive cities increasingly involves replacing busy roads with pedestrian zones, parks and cycle routes, waste collection now needs to be as unobtrusive as possible.
Technology is the gateway to a circular future
Envac is an automated waste collection system that uses an underground pipe network to suck waste from strategically placed inlets to a central waste collection station.
Waste inlets are placed at various points throughout the city or site and a fan system sucks the waste through tubes to a central waste station at high speed and over distances as long as 2km. When full the containers at the collection station are hoisted onto refuse vehicles and taken away by the local council or waste collection contractor for treatment.
Recent advancements to the system mean that the waste can be directly 'piped' in to facilities that use it to generate energy, such as in Korea where Envac has two installations converting the waste directly into electricity. Similarly, a typical Envac waste collection station can now be integrated with a Materials Recovery Facility (MRF) that separates co-mingled dry recyclables into different material streams such as paper, plastics and metals. The first installation of this type is about to be introduced in Gujarat, India.
A recent UN forecast, which predicts the pace of urban development to rise exponentially and the number of people living in cities to increase from 50 percent currently to 70 percent in 2030, has even been behind the launch of Quantum, Envac's latest system. Unlike the current system Quantum is capable of handling up to double the capacity of waste volumes despite using smaller pipes, which makes installation alongside new or existing service corridors easier.
Technology such as this enables planners, architects and municipalities to future-proof their waste collection methods whilst occupying as little private and public space as possible.
Barriers to achieving a circular economy
Waste collection and its subsequent treatment is a key piece of the circular economy puzzle, however it is only one of the many factors that need to be addressed in order to complete it. The model's ultimate goal is to reduce waste, consume less and re-use more. Technology such as Envac addresses all these issues however in order to implement this new technology we need to understand the bigger picture, which is that waste collection in the future will be considered to be more than just an issue of logistics.
Cities of today face pressure on two distinct levels. Firstly, there is a pressure to compete with other cities around the globe on a financial footing. Secondly, there is a pressure on cities to consume less and demonstrate an on-going commitment to the environment and the people they serve. There is a general misconception that you can have one or the other, however the beauty of introducing new technology is that it has the power to change perception and behaviour. In terms of urban waste management this is long overdue.
The concept of a circular economy is hugely commendable however Government now needs to drive change. Without its support there is a danger that sustainability, under its new cloak of the circular economy, could be sidelined once again.
By Jonas Törnblom, Senior Vice President at Envac AB