Which construction companies will get a piece of the HS3 pie?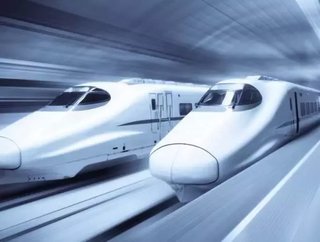 The debate surrounding the proposed construction of High Speed 2 (HS2) continues to rumble on, with some MPs questioning the financial viability of the...
The debate surrounding the proposed construction of High Speed 2 (HS2) continues to rumble on, with some MPs questioning the financial viability of the railway project. In October 2014, Prime Minister David Cameron added another twist to the whole saga by giving the thumbs up to the possibility of HS3 - a separate line that will link Manchester with Leeds.
Understandably, the owners of construction companies across the land needed no second invitation to declare their interest in the massive infrastructure developments. With so many lucrative building and engineering contracts likely to be made available, businesses will be falling over themselves to get a slice of the action.
Work on the southern section of HS2 is due to start in 2017, but with so much opposition to the high-speed railways, it's debatable whether HS3 - which is intended to dramatically slash the amount of time it takes to travel across the Pennines - will happen at all, despite the current Prime Minister's backing.
Thinking long term
A new report from the Public Accounts Committee has recommended that the government adopts a longer-term strategy when it comes to rail infrastructure. Presenting the findings, Committee Chair Margaret Hodge accused the government of "[making] decisions without a clear strategic plan".
"For instance, the government recently announced proposals for High Speed 3. It did not carry out an assessment of High Speed 3 before it gave the go-ahead to High Speed 2 and it therefore did not test whether improved connectivity in the north was a greater priority," she stated.
Numerous concerns have been raised by opponents to high-speed rail, ranging from ecological worries to the value for money factor. There are lots of people who feel the money needed to deliver HS2 and HS3 would be better spent upgrading the existing West Coast Main Line.
Yet Chancellor George Osborne and Transport Secretary Patrick McLoughlin have both hailed the vast potential of HS3, with the latter suggesting that HS3 is required in order for HS2 to fulfil its potential.
"It is only through linking the east and west of the region that we can really unlock these benefits, not just along the route itself but right across the north," Mr McLoughlin commented in October 2014.
There's clearly a strong desire to connect Manchester and Leeds via high-speed rail services, but it's nigh on impossible to say if or when this will happen.
Construction companies clamouring for contracts
While there are doubts about HS3, the wheels are already in motion on HS2.
Last month, HS2 signed up to the construction and civil engineering industries pledge, as well as five other pledges from the Department of Health's Public Responsibility Deal, with each pledge covering a multitude of different health and safety measures. This, if nothing else, shows that things are starting to progress.
For such a vast project - HS2 will add a new 'Y-shaped' railway between London, Birmingham, Manchester and Leeds, and is part of the largest rail infrastructure investment since Victorian times - it goes without saying that the government will be looking to work with the most experienced and accomplished construction and engineering companies.
No doubt there will be a clamour for contracts, but it's important that building firms are sensible. It's tempting to adopt a scattergun approach by tendering for as much work as possible, but unless you have an endless pool of in-house bid management resources (which the vast majority of businesses don't), it's vital that you are selective and only bid for contracts you stand a chance of winning.
This handy guide published last year by bid management specialists Thornton & Lowe explains the 'bid/no bid' process in detail. First and foremost, building contractors need to be aware of their own limitations and who they are likely to be competing against. There's nothing wrong with showing some ambition, but if a speculative bid does prove to be successful, you need to be in a position to deliver on your promises. If you've bitten off more than you can chew, the fines that are likely to be issued for missed deadlines could leave your business on the brink of financial and reputational ruin.
The bid writing/bid management process is expensive and time consuming in itself, and many smaller organisations don't have the capacity or expertise to take care of this in-house, which is why more are outsourcing these tasks to specialist third-party businesses. With so much competition for these lucrative contracts, you cannot afford to make any errors in your application. The government won't be short of candidates to choose from, so you need to ensure your bid is as concise, interesting and accurate as possible.
Following years of financial turmoil, the outlook for the construction industry is brightening, although it remains to be seen exactly how the government's high-profile rail proposals will pan out.