Brexit would put our industry at risk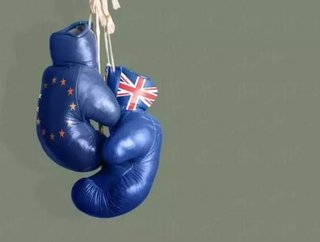 A leave vote in the EU referendum next month would have serious consequences for the UK construction industry. Brexit – as our potential EU exit...
A leave vote in the EU referendum next month would have serious consequences for the UK construction industry.
Brexit – as our potential EU exit is referred to – would disadvantage our sector in terms of recruitment, foreign investment, procurement and funding for major regeneration schemes.
Let's take a closer look at these issues.
Labour 
We rely heavily on foreign workers to fill both skilled and non-skilled jobs. Around 10 percent of our workforce is made up of people born outside the UK. Brexit would make it far more difficult for these workers to enter the UK. This, in turn could make the current worrying skills shortage in the construction and housebuilding sector even more detrimental. The current cost of construction has increased by average eight percent on labour cost in the last six months and is set to keep on rising. By leaving the EU, we predict that this could increase by an extra 15 to 20 percent.
We're also powerless to prevent a willing and hardworking labour force choosing to work in EU countries like Spain, Germany and France instead of the UK. Compounding this are the residual effects of the recession and an aging workforce. According to the Shepherd Wedderburn Brexit Analysis Bulletin – Construction & Infrastructure, over 22 percent of UK construction workers are over 50 and 15 percent are over 60. In the coming decade and beyond, we're going to see a high retirement rate across the sector.
Investment 
A UK that's not part of the EU suddenly becomes a more difficult market for the 27 members to invest in and do business with. More complicated travel and import and export tariffs could become factors that undermine the profitability and viability of once lucrative business arrangements. Senior executives at businesses such as Airbus and German engineering firm, Festo, are warning their fellow Europeans against investing in a post Brexit UK until the trading landscape becomes clear – and many are taking heed. This is because being part of the EU allows us to trade in an environment free of barriers. Once out, we'll need to negotiate new arrangements with the 27 countries – either collectively or individually – and it could take several years. Furthermore, as no country to date has left the EU, there's no precedent for the post-exit process, so nobody can say with any certainty what these new arrangements would look like.
This could also lead to us paying higher prices for building materials or having limits on quantities imposed. Currently, we trade a great deal in building materials with the EU. The government's Monthly Statistics of Building Materials and Components for February 2015 showed that 59 percent of the building materials we imported came from EU countries. These same countries accounted for 62 percent of our exports in the same category.
With the UK a member of the EU, these transactions are relatively straightforward. However, I fear that as a non-member, the UK will face higher costs and added red tape in our dealings with what would be our ex-fellow member states. The inevitable effect of this will be reduced profits for construction companies and/or higher costs for people buying, developing or renting both commercial and residential property.
But perhaps the most damaging effect of Brexit for the UK as a whole would be the loss of EU funding. Funds, such as the European Structural Investment Fund (EUSIF), European Regional Development Funding (ERDF) and Joint European Support for Sustainable Investment in City Areas (Jessica) have proved invaluable to the UK. Examples include the €755 million committed to the North West between 2007 and 2013, a £24 million contribution to a £50 million regeneration fund for Scotland in 2011 and a similar investment in Wales. The list goes on, extending to most of the major regeneration and social housing retrofitting schemes around the UK. In fact, we're one of the EU's biggest net beneficiaries of these funding schemes. Leaving the group means disqualifying ourselves from this incoming investment.
It's no surprise, then, that most leaders in the UK construction industry are wholeheartedly in favour of us remaining in the EU. In a recent survey carried out by professional services firm Smith & Williamson for City A.M., only 15 percent of respondents said leaving would be a good thing for the UK.
Golden Houses Developments is a UK-based construction business specialising in high-end residential projects.
One of very few construction companies led by a woman, Golden Houses Developments simplifies the building process through clever design and attention to detail. Monika Slowikowska has been working in the UK construction industry for over 16 years, holding multiple roles in engineering, architectural and construction companies. One of her projects was shortlisted at the RIBA Awards in 2011 and featured on the cover of ELLE Decoration in May 2012. Monika was a finalist in the 2015 Women in Construction & Engineering Awards in the Best Woman Contractor category.
In 2015, Golden Houses Developments worked with George Clarke, presenter of Channel 4's hit television show, Amazing Spaces, taking on the challenge to build houses and flats in seven weeks. In March 2016 it featured in an edition of Channel 4's Ugly House to Lovely House, also presented by George Clarke. The firm is also a finalist in the Housebuilder of the Year category of the 2016 Construction News Awards.
For more information, visit www.goldenhouses.co.uk.
Written by : Monika Slowikowska, founder of Golden Houses Developments