How to Maximise Employee Wellbeing on the Construction Site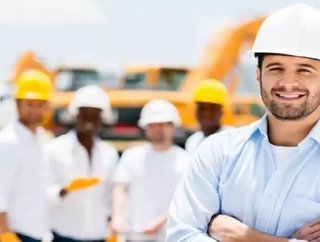 A construction site is a notoriously dangerous place to work. Whilst were all too aware of the physical dangers and accidents that can occur, its often...
A construction site is a notoriously dangerous place to work. Whilst we're all too aware of the physical dangers and accidents that can occur, it's often the little things that can make your staff unhappy. In such a labour-intensive sector, it's important to keep your employee morale levels high in order to ensure everyone is working at optimum performance.
Employee wellbeing goes further than just looking out for their safety. You should be promoting a healthy work environment, taking into consideration their mental outlook and hygiene.
Sickness in the workplace
The construction industry is taxing on both mind and body, so there will inevitably be a few days when your staff feel unfit for work, particularly in the colder months as our immune systems are put under more pressure.
Always make sure your staff feel comfortable enough to approach you regarding issues such as sickness and taking time away from work. Staff working whilst suffering from ill health can become a liability and in the long run, they could end up costing you more money. Studies by Queen's University have shown that it costs employers twice as much in productivity losses when staff work while suffering from illness, rather than staying at home.
Not only will they be slower at their work, in theory they will take longer to recover, hence the tasks will take even longer to complete.
Workload expectations
Are you expecting too much from your employees? Working in construction, there are plenty of things that can hold up the job. Whether it's late delivery of materials or unexpected planning failures, you should take these into consideration when estimating the amount of time a job will take.
If you expect a project to meet the expected deadline regardless of unexpected occurrences, you may be putting too much pressure on your workforce. Keep a good level of communication with them to ensure you're up to date on progress, rather than assuming they will finish the job on time. Keeping in touch will ensure you can relay the message to your client and explain why the project has been held up.
Facilities
Depending on the scale of your project, the list of requirements for onsite facilities will differ, but the basic requirements include: running water, toilets and washing facilities, somewhere to store personal items/dry clothing and a place to prepare and consume food.
If your staff require decontamination at the end of their shift, you will need to provide adequate showering facilities for them. It is imperative that you provide this option to quell harmful bacteria spreading beyond the workplace.
Not to mention the drop in morale levels if these facilities are not put in place, any workplace found to be disregarding the laws on facilities will be heavily fined by the authorities.
Building employee rapport
Treating your employees with respect should be a basic requirement for any workplace. Get to know your employees and show genuine concern for their wellbeing. If any future issues arise in the workplace, or personal issues affecting their output occur, they'll feel comfortable enough to approach you to discuss them and find a way of dealing with them.
Encourage good practise
Ensure that everyone takes responsibility for themselves, but also promote teamwork within the workplace. Better teamwork and communication between staff onsite will ensure the project is completed in good time and to a great standard.
Encouraging these elements of good practice helps to share the burden of operating a smooth running working environment.
Waste disposal
As you chip away at the workload, scrap materials inevitably begin to clog up the site. Not only are these an obvious hazard, they also hold up the flow of work when vehicles have to avoid them. Ensure that when your waste skips are full, you promptly remove them from the site or schedule a weekly third party service to do the work for you.
With the most likely case being that you'll be working outdoors, you must ensure that the offensive waste produced in onsite facilities is also regularly removed and the facilities themselves are cleaned. It is your responsibility to keep the place fresh and tidy. You cannot just simply supply the facilities and leave your staff to it, if you don't take care of them, they won't feel comfortable using them.
About the Author: Kristin Hodgkinson is the digital marketing manager for Direct365, a company who specialise in supporting the workplace when it comes to facility management, supplies and being environmentally friendly. Be it recycling or waste collection, Direct365 can help businesses of all sizes.