What impact is the US economy having on construction?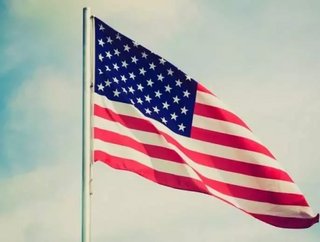 Construction companies generate profits by building residential, commercial and public facilities, which can range from houses and apartments to industr...
Construction companies generate profits by building residential, commercial and public facilities, which can range from houses and apartments to industrial complexes and commercial skyscrapers.
When the economy is doing well, businesses, families and individuals have more money to spend, and they are more likely to invest in real estate.
With the US economy rebounding from the recent recession, the construction industry has been experiencing significant growth in many parts of the country. However, it remains to be seen whether the growth is sustainable.
2014 overview
The construction industry was one of the sectors hit hardest by the recession, but it showed encouraging signs of recovery this year.
Construction spending grew strongly in July, reaching its highest level in more than two years due to an increase in private construction and government spending.
The Commerce Department reported a 1.8 percent increase in consumer spending in that month, amounting to $981.3 billion on a seasonally adjusted annual rate basis. Spending on private construction and public construction increased 1.4 percent and three percent respectively compared to the previous month.
However, in the following month, construction spending dropped 0.8 percent to $961 billion, but it was still around five percent higher than a year previously.
Analysts had predicted that spending would increase by 0.5 percent on a month-over-month basis.
The decline in demand was led by public construction, which recorded a 0.9 percent decrease month-over-month to $275.9 billion. This resulted from the federal and state governments' decision to cut costs. Private construction did only slightly better with a 0.8 percent decline.
Company and Consumer impacts
Many construction companies were badly affected by the recession. While some of them had to take severe cost-cutting measures, such as laying off workers, others did not survive the tough times.
According to the US Bureau of Labor Statistics, approximately 2.3 million construction employees lost their jobs during the recession, close to 30 percent of the total number of jobs lost.
Since the economy's recovery, construction companies have been in a hiring frenzy. In April this year, the construction industry added as much as 32,000 jobs, the highest gain in jobs since the beginning of the year.
The growth in private construction spending is partly due to an increase in demand for home improvement products and services.
Now that the borrowing rates are low, more Americans are able to buy real estate, undertake home improvement projects and purchase new furniture and appliances. However, it is still important for people to spend their money wisely.
According to an article entitled "7 Tempting Household Items You Probably Don't Need", people can save a substantial amount of money if they refrain from purchasing things that they will probably not need around their homes, though making sure their living areas are well constructed and safe should be a priority.
If the U.S. economy experiences stronger and more sustainable growth in the future, construction companies can expect good times ahead.