5 Reasons to Implement Integrated Construction Solutions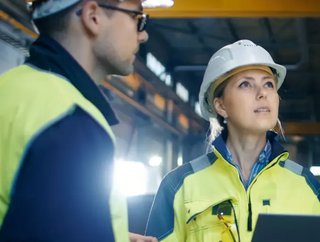 We look into five reasons why integrated solutions are important for managing big data in the construction industry
There are three types of leaders in the construction industry when it comes to operations management. Those who work with spreadsheets and paper-based systems, those that invest in technology solutions and the leaders that integrate the use of big data across all functions of the supply chain, from start to end. 
The latter, an integrated solution, is a common choice for the leaders of large construction companies. Although many industry leaders wish to implement intuitive methods of operations management, a lot of them are yet to experience the benefits of big data integration.
To understand why the use of big data is becoming the new norm, here are the five main benefits of integrated construction solutions.
Provide Estimates Faster 
When it comes to providing estimates, speed is a crucial factor in winning bids. The more time spent collating information to provide an estimate, the less likely you are to be noticed in such a timely process. Not only can the bidding process take time, but it also needs to be accurate. If you are sacrificing profits due to information negligence, then a better system is probably required. 
By tapping into quotation history, integrated solutions can better manage data and carry out most of the work when pulling together an estimate for a client. Ultimately, this will limit losses from under-quotation and reduce the time involved in compiling data.
Make use of Data
Although data is a critical component to construction, operations, finance and supply chain functions, it may not necessarily be accessible. Integrated solutions serve up stored data in a usable system or format. The development of predictive analytics allows companies to monitor data and issue automated alerts by monitoring variables in data. 
Clearer Decision-Making 
Data duplication is an operational hindrance. To be confident in your data, it's imperative that you can avoid this. Integrating big data across the board will mitigate duplication of information and provide an accurate result based on data history from all functions. 
Minimal Disruption
While it can be highly beneficial to have the ability to monitor all areas of construction, it is time-consuming, costly and inconvenient for operatives to learn new tools. A well thought out strategy, couple with integrated solutions, will allow operatives to continue working with the tools they already use. The cost of implementing new digital tools could become void due to the time required to learn a new system. Integrated data can maximise your current tools and limit the need for further investment.
Smooth Scaling 
Implementing a solution that works for your business in the early stages can streamline further processes as your company grows. Operational growth without a working system, which all employees are on board with, can limit your options. Leveraging integrated solutions will ease the process of undergoing any mergers and acquisitions.