Aveva and Maire Tecnimont Group target predictive services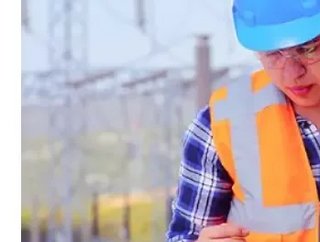 Aveva and Maire Tecnimont Group sign MoU to drive industrial digital transformation and develop new predictive services
Aveva and Maire Tecnimont Group have signed an MoU to drive industrial digital transformation and create new predictive and prescriptive maintenance services.
The partnership will extend usage of Aveva's Asset Performance Management (APM) solutions across the Maire Tecnimont Group globally, enhancing plant operability and lowering maintenance costs. 
It is envisaged this will deliver increased information availability, empowering better decision-making and improving performance. As part of the agreement, the two companies will work together over a year on a defined number of customer projects to promote the application of predictive maintenance technology for critical plant assets.
"Digital transformation is one of the technology drivers most needed to give our industry a much-needed boost. This MoU with AVEVA aligns seamlessly with Maire Tecnimont's strategy for digital transformation: it complements our value proposition which focuses on NextPlant, our new digital services and solutions portfolio that has been designed to fully meet customer's needs, while simultaneously improving our operational model through the creation of digital enablers," said Pierroberto Folgiero, CEO, Maire Tecnimont Group, which announced group revenues of €625.7 million, down 11.4%, in recent Q1 results.
Aveva's Asset Performance Management suite is well positioned to advance industrial operations of the future, added Kim Custeau, Vice President, Asset Performance Management. "By enabling companies to predict failures before they occur, we are helping to reduce unplanned downtime as well as drive efficiency and safety throughout plant operations. We are excited about the partnership with Maire Tecnimont and look forward to supporting our joint customers in overcoming today's industrial challenges by leveraging human experience with artificial intelligence," she said. 
As companies turn to AI across every operational task and process, then inference, prediction, guidance and adaptation to dynamic conditions become imperatives, she added, in a recent statement highlighting the importance of the connected worker. "Aveva is already infusing AI into every aspect of our portfolio," she added, "These capabilities combine to create a holistic 'digital twin' – which maps comprehensive physical and behavioral attributes of assets – to simulate, evaluate, predict and prescribe."
The company is working with Chemicals Business, SCG, one of the largest petrochemical companies in Thailand and a key industry player in Asia, to develop a Digital Reliability Platform (DRP), a complete asset performance management (APM) solution to predict equipment health, monitor performance, and enable advanced maintenance across its operations to eliminate unplanned downtime.
McKinsey identified four levers which can help businesses capture digital value and overcome industrial challenges.
The use of data analytics to increase asset reliability is often heralded as a major digital opportunity, but so far, the approach has fallen short of expectations, except where large fleets of similar assets are present, like rolling stock in mining, it notes.
"Most industrial operations tend to lack the quantities of data needed to apply these predictive-maintenance techniques: big assets do not yield enough failures and small assets are more cost-effectively served by a redundancy strategy. Our experience suggests that, while digitization can deliver significant value in maintenance and reliability activities, doing so requires companies to adopt other levers in addition to analytics."