Do construction firms need to embrace social media?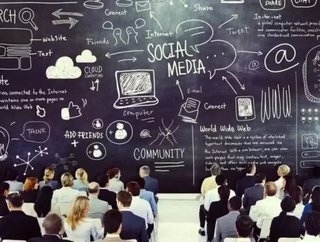 The construction industry is getting social in order to reach more homebuyers.As a result, social media is quickly becoming more prevalent for commercia...
The construction industry is getting social in order to reach more homebuyers.
As a result, social media is quickly becoming more prevalent for commercial contractors as well as residential homebuilders.
With social structures in mind, here are just a few ways construction companies just like yours are leveraging social media:
Social Media and the Construction Industry
If you're still using print advertising and onsite advertising to spread the word about your construction company, then it's time to take advantage of social media. The construction industry is already heavily using social media for promotional purposes and so can your company.
According to a recent survey by the Construction Marketing Association, a whopping 97% of construction firms use social media to promote their businesses and share information.
Additionally, the most popular social sites for construction companies are Facebook, Twitter, and Linkedin.
Nearly 90% of the construction companies surveyed said using social media helped increase awareness, website traffic, and sales leads exponentially.
As the following article looks at, if you're wondering how to leverage social media for your home inspection business or other construction-based business, here's how the others are doing it:
Information Sharing
Thanks to social sites like Facebook and Twitter, a growing number of construction firms are able to share information on their services and your business can do the same.
Whether you discuss industry topics or post helpful tips for homeowners who are considering building a new home, social media is the perfect way to share information.
For example, if you want to share photos of your current construction site or introduce new members of your construction team, then Facebook is a great social sharing site. You can create a Facebook page for your business and instantly start posting information and photos that help promote your construction company.
Professional Networking
The construction industry is all about what you know as well as who you know.
If you want to stay ahead of industry trends while building business contacts, then you need to start networking.
All social sites are great for networking, but when it comes to social networking on a professional level, LinkedIn is the answer.
Construction companies of all kinds are using LinkedIn to showcase their business accomplishments, build relationships with current and potential clients, and connect with colleagues and industry leaders.
Photo Sharing Sites
A picture says a thousand words, especially if you're trying to stand out among the social masses.
Whether you just broke ground at a new construction site or you're putting the finishing touches on a project, photo-sharing sites can help you promote your construction accomplishments.
Both Instagram and Pinterest are effective sites for sharing your company's albums. With these sites, you can essentially create an online portfolio that puts your company's work front and center.
Sharing pictures on social media is a great way to grab the attention of potential customers.
In addition, you can encourage your current followers to share your construction photos with their friends and family, which increases word of mouth advertising.
When you're ready to build a social presence and promote your expertise in the construction niche, use social media as your marketing foundation.
Adam Groff is a freelance writer and creator of content. He writes on a variety of topics including construction and online marketing.