Five Things to Consider when Proposing new Software for your Construction Business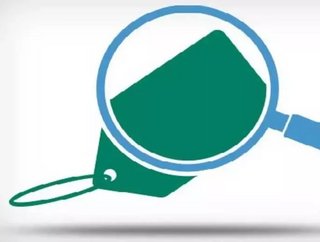 Your business needs newconstruction softwarebut the board demand a business case. Heres what you need to consider in your proposal.1. Current limitation...
Your business needs new construction software but the board demand a business case. Here's what you need to consider in your proposal.
1. Current limitations
Where does your current system fail to deliver?
Too many different software platforms in use.
An excess of duplicated data and probably different versions of the same data.
Too much manual intervention required with far too many spreadsheets.
Lack of required functionality.
Knowing where your current system is failing will help you define what needs to improve.
2. Cost implications
Ultimately decisions on new construction software will come down to finances and a demonstrable ROI. Therefore you must demonstrate:
How much your current system costs to run.
How much current inefficiencies cost your business.
How much the new construction software will cost up front.
An accurate prediction of how much the new system will save.
For all of these points ensure you demonstrate the total cost of ownership for both old and new systems. From the report Outdated software is risky business, it was found "More than 40 percent of respondents estimated that unwanted applications drain more than 10 percent of their IT budgets, while 10 percent estimate the real cost to be more than 20 percent."
3. Data benefits
Making everyone's lives easier is a major selling point. Your proposal should spell out:
·       The benefits of centralised data for reporting and monitoring.
The creation of a "single version of the truth."
How the new system increases data availability and mobility.
How improved access to data increases worker efficiency.
Andreas Bitterer, a Vice-President of Research with Meta Group said: "If nothing else, improving data quality will reduce your administration costs and will improve compliance and corporate governance."
4. Fine tune your pitch
Every stakeholder in the construction software purchasing process has their own priorities. To get your pitch right, you must:
Identify each stakeholder, including board members and their specific business needs.
Match up construction software benefits to each.
'Lobby' all board members individually to underline the benefits.
You should also ensure that you continue to monitor available construction software solutions to find one that ticks all the boxes. Try crafting a blueprint of the specifics of what you're looking for.
5. Look to the future
The board is charged with defining business strategy. They are not just interested in the 'here and now', but also the future. Make sure that your proposal:
Is closely aligned with current business strategy.
Highlights flexibility for future strategic changes.
Clearly demonstrates benefits and cost-savings at every point.
Also from the Outdated software is risky business it was interesting to see that "Nearly half of all businesses give their company low marks for the way IT spending is aligned with strategic priorities and business needs." With this in mind, here is your stripped back, essential checklist for presenting new technology to the board:
Your checklist
To get your construction software purchase approved, you must:
1.   Spell out the limitations of your current system.
2.   Put a financial value on everything you suggest.
3.   Get specific on the benefits of centralised data.
4.   Finely target your pitch to specific stakeholder needs.
5.   Ensure you address future needs as part of your proposal.
Don't just stop there though! Further convince your board with a picture of how IT will contribute to the construction industry in the future with this guide ' The changing place of IT in the construction industry'.