Future Construction Technologies and Techniques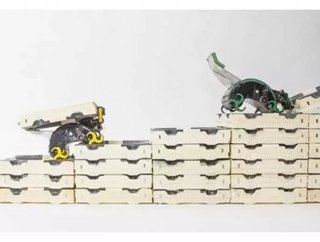 The future of the construction industry seems brighter than ever. Aside from providing various jobs to those seeking careers in this field, evolving tec...
The future of the construction industry seems brighter than ever. Aside from providing various jobs to those seeking careers in this field, evolving techniques have enabled different living options for people to better suit their styles and preferences.
Condos in key cities, for example, have provided people with an alternative way of living, aside from the standard residences that people are more accustomed to. As more and more buildings and condominiums in major cities are being built, the industry is also keeping in track with the latest technologies to better improve the quality of said buildings, geared towards the future of man's day-to-day living through sustainable construction practices.
So what are the different technologies available to the construction market to advance the industry beyond conventional builds into ones that represent the standards of the future? What are the innovations and materials that will build the high-rise buildings of tomorrow in the world's largest cities?
Future construction technology
When it comes to construction technologies, the possibilities are endless, and the current rapid innovation and technology of construction will shape the appearance of future buildings.
In terms of building construction, the construction workers of the future could be robots. The Harvard School of Engineering and Applied Sciences and the Wyss Institute for Biologically Inspired Engineering have designed termite-inspired bots which can already perform construction tasks. 
They can build structures without supervision and even without pre-determined roles. Four years have been allotted by the researchers to develop TERMES, the team of small robots that can build 3D structures from foam bricks. They plan to use similar robotic systems such as these for construction projects that may be too risky for humans.
Italian robotics engineer Enrico Dini has said: "We might print not only buildings, but entire urban sections." This may well hold true, with architects already producing the first 3D-printed houses. Last January 2013, Universe Architecture had designs of a two-storey house that looks like a Möbius Strip and designers plan that it will be concretely printed on site.
Universe will be collaborating with Dini with his D-shape machine, which is considered the largest 3D printer in the world. In 2010, it built a single-room structure resembling a mountain hut with two windows; an interior that has a workspace, platform bed and a sink.
These kinds of printed buildings might offer a glimpse of the future of building construction, but because of its fragile parts, the buildings must be printed with supporting structures to prevent them from collapsing while under construction. The support can be removed once the concrete filling has been added. At present, the whole process has been estimated to cost around €5 million: rather prohibitive, but constantly falling as the technology is refined.
Building materials of the future: Greener, more intelligent
Future building materials will take their cue from current scientific technologies. As reported by BBC News, a self-healing concrete developed by microbiologist Henk Jonkers and Eric Schlangen, a concrete technologist, involves the genus Bacillus' mixed bacteria spores. Its nutrients, when activated by water, will feed on calcium lactate to produce a primary component of limestone, which is lactite.
This self-healing concrete may be available within the next few years if tests are successful. Once proven, it could eliminate concrete cracks and expensive concrete maintenance.
Alongside and influencing these technologies is a greater awareness and need to build greener, with sustainable materials used at the construction phase. Malama Composites has started manufacturing foam material from plant materials like hemp, kelp, and bamboo that will be used in turbine blades, insulation, and furniture.
The foam can provide high moisture and high resistance to heat, and when used can also give protection against molds and pets. It even improve the quality of living, thanks to its better insulating properties and higher thermal resistance. Plus, it can also give your living spaces the right kind of acoustics.
Re-defining future design
While it may be easier to stick to familiar construction methods, the industry is changing and the new, innovative greener techniques, while challenging to develop to the point that they become standard, can be highly beneficial to the quality of the urban environment, and often ingenious.
In Indonesia, Skidmore, Owings & Mills has revealed its design for a 99-story Pertamina Skyscraper that is shaped like a budding flower's petals. What's interesting to note here is that to harness wind energy, the said skyscraper will slightly open its peak to allow its wind funnel to convert high speed winds into energy sources.
The design team, as part of its green architectural design plan, also took steps to minimise the solar heat, adding solar panels to the façade of the skyscraper to take advantage of the natural daylight coming from the sun, thus decreasing carbon dioxide emissions.
Elsewhere, to decrease construction costs and at the same time reduce waste, VS-A and Chartier-Corbasson unveiled their skyscraper design made from the tenants' trash. Dubbed as "The Organic London Skyscraper", it will be made of durable panels made out of plastic waste and discarded paper.
The said building will grow as its initial residents produce more trash for the construction materials. The plastic casting can be completed in a year, and to be able to generate its own electricity, the hollow tubes in the embedded scaffolding will be provided with wind turbines. Recycled materials will be converted to durable panels installed across the building.
Seeing beyond the tall buildings
Considering the future of construction development can give us a wider perspective and fresh ideas when it comes to designing the living spaces such as condos, skyscrapers, skylines and office spaces being built in major cities around the world.
Architects and designers have given us exciting ideas that will define the way we live, and the kind of living that the next generation will experience. More importantly, as these buildings are constructed, experts should ensure that every material and every action taken in the construction process will minimise environmental damage, ensuring the world outside these future buildings is as pleasant as it is inside.