FUTURE TECH: Brick-laying robot can build 150 homes per year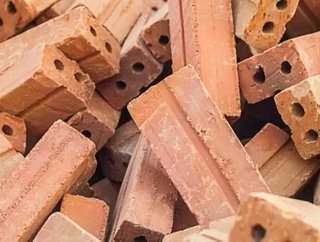 As robots get smarter, cheaper and more versatile, they're taking on a growing number of challenges – and bricklaying can now be added to the...
As robots get smarter, cheaper and more versatile, they're taking on a growing number of challenges – and bricklaying can now be added to the list. Engineers in Perth, Australia, have created a fully working house-building machine that can create the brick framework of a property in just two days, working about 20 times faster than a human bricklayer.
Named Hadrian (after Hadrian's Wall in the UK), the robot has a top laying speed of 1,000 bricks per hour, which works out as the equivalent of about 150 homes a year. Of course there's no need for the machine to sleep, eat or take tea breaks either, giving it another advantage over manual labourers.
At the heart of Hadrian is a 28 m (92 ft) articulated telescopic boom. Though mounted on an excavator in the photo below, the finished version will sit on a truck, allowing it easier movement from place to place. The robot brick-layer uses information fed from a 3D CAD representation of the home for brick placement, with mortar or adhesive delivered under pressure to the head of the boom.
The boom auto-corrects itself 1,000 times per second to prevent interference from vibration or sway. The concept is similar to the additive manufacturing process used by 3D printers.
After pauses in funding, Fastbrick Robotics is now ready to launch the first commercial version of Hadrian at some point next year.
"The Hadrian reduces the overall construction time of a standard home by approximately six weeks," Fastbrick Robotics CEO Mike Pivac said. "Due to the high level of accuracy we achieve, most other components like kitchens and bathrooms and roof trusses can be manufactured in parallel and simply fitted as soon as the bricklaying is completed."
Pivac says Hadrian improves site safety, reduces the level of waste created with each house construction, and cuts down on associated emissions too. And rather than taking human jobs, he hopes Hadrian creates them.
"The machine will fill the void that exists due to shrinking numbers of available bricklayers, whose average age is now nearly 50 in Australia," he says. "[Hadrian] should attract young people back to bricklaying, as robotics is seen as an attractive technology."
Mike's brother Mark is an aeronautic and mechanical engineer and has been working on the idea of Hadrian for 10 years, having been inspired by the technology he came across during his stint in the Air Force.
With seven million Australian dollars having been spent on the technology so far, Fastbrick Robotics was this week acquired by DMY Capital Limited, and is promising "very exciting plans that will attract global attention" in the near future.
"Bricks remain the most preferred product for home buyers everywhere due to their thermal and acoustic qualities, and this machine will keep it cost effective to use them into the future," says Mike Pivac.